The Devil's Dice is a debut work of crime fiction, written by my niece (which I mention to make clear that I am biased in her favour) Roz Watkins, and published earlier this year. I enjoyed it a lot when I read it, but I did complain about the cover design:
Memo to self: If I ever design a book cover, make the title on the front either in dark lettering with a light background, or with light lettering on a dark background.
This earlier posting reinforced that point with a photo of a big display of books in Waterstone's Piccadilly, from which you can only tell that The Devil's Dice is The Devil's Dice when you crop out that one title from that bigger picture and blow it up, thus: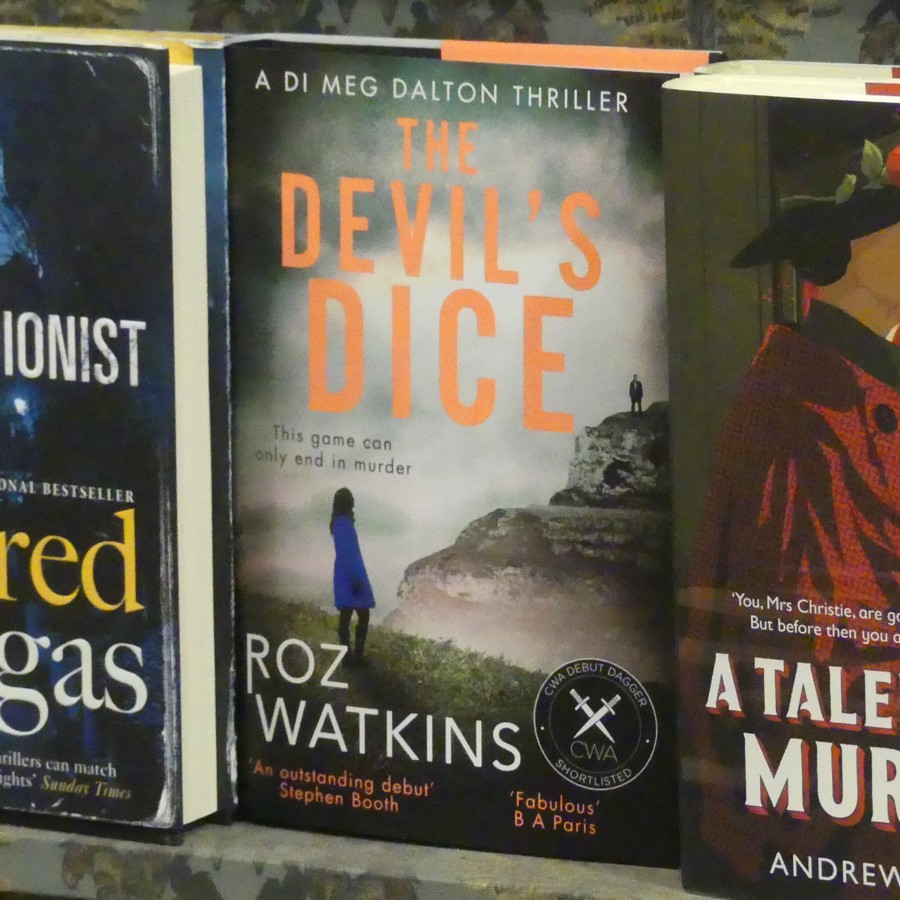 This illegibility effect is also all too evident in this photo, taken by Roz's brother.
All of which means that this (this being the relevant Amazon link) is good news: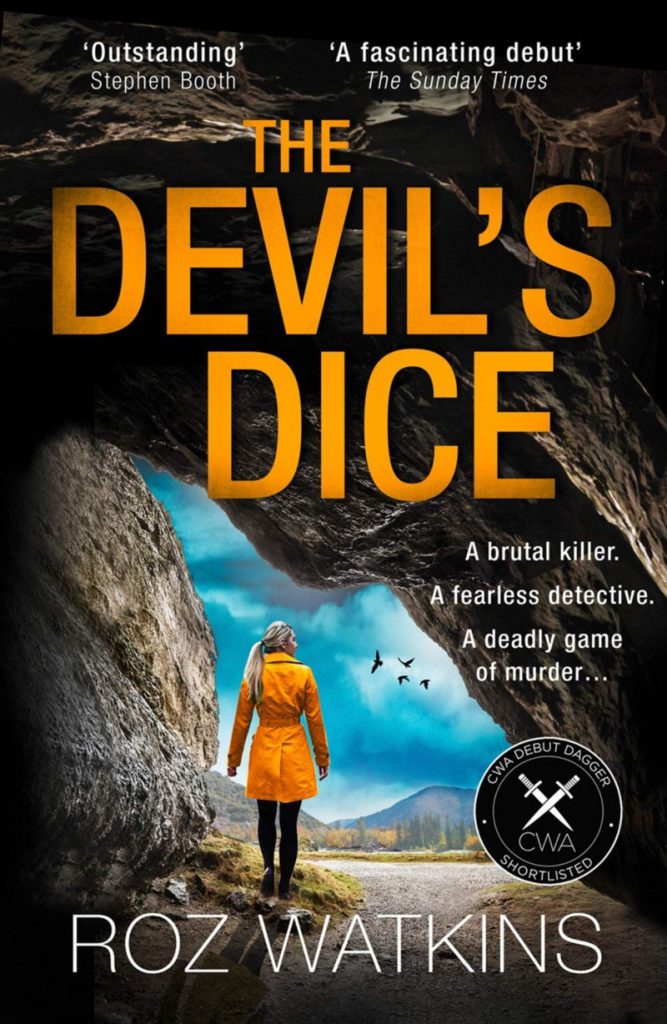 That's the cover of the paperback version of The Devil's Dice, which which will be available in January of next year. Okay, it's not a huge change, but putting the same orange lettering on a black background instead of a near white background is much more likely to get the attention of the fading-eyesight community, of which I am a member, and which is surely a quite large chunk of the public for crime fiction. This is also the kind of thing that just might sway a decision about whether to put a book in a bookshop window display.
I bet I wasn't the only one grumbling about that earlier hardback cover, and it would appear that the grumbling has had exactly the desired effect.
I know little about book publishing, but I'm guessing that paperbacks are where the volume sales are, driven by those early glowing reviews (The Devil's Dice got lots of glowing reviews) penned by the readers of the hardback version. And from that volume comes the magic of a serious word-of-mouth wave. Most readers are probably willing to wait a little in order not to have to devote scarce bookshelf space to great big chunks of cardboard, and for the sake of having something a bit easier to carry around.
And, if you really insist of your books being ultra portable, or if your eyesight is even worse than mine and you need seriously to enlarge the text, The Devil's Dice is also now available in Kindle format, for just £1.99. I am biased (see above), but for what it's worth I agree with all those glowing reviewers, and recommend The Devil's Dice in all formats, even the hardback with its dodgy cover.