The photos here were taken in nicer weather, by a much better photoer than me.
But my photo is better, because my photo has … cranes: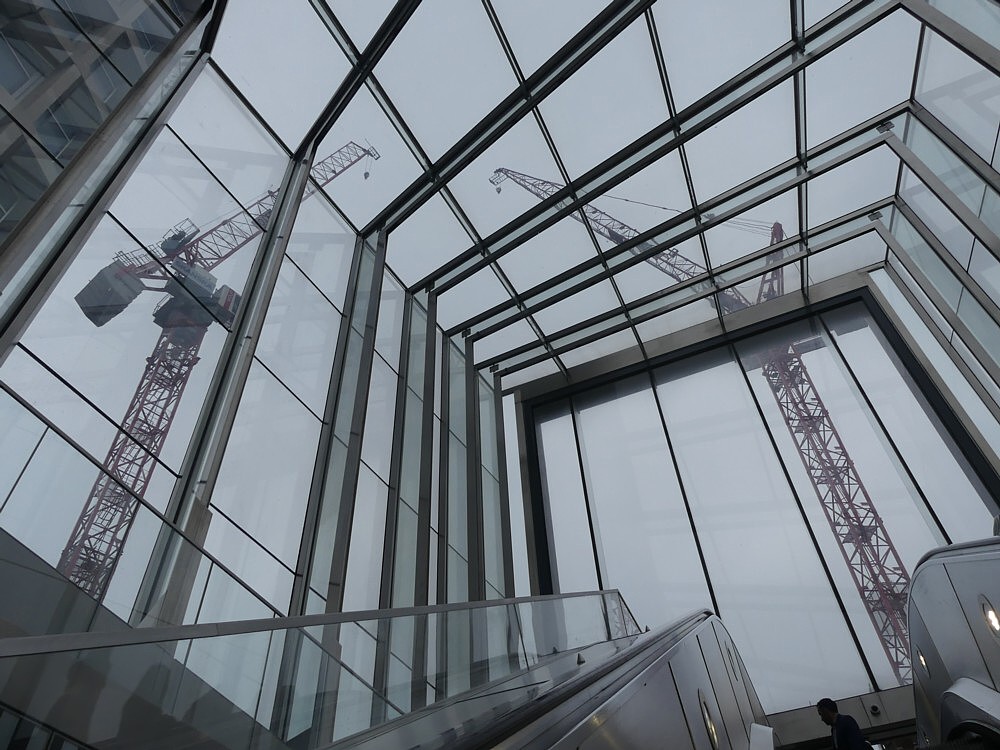 I have visited this place several times in the last few days, each time in the evening, each time attempting to buy a certain CD at nearby Foyles. Twice I was frustrated. First, because I misidentified the closing time of Foyles, on some obsolete website I think it must have been. Then, I forgot that yesterday was a bank holiday. Finally, today, I got my CD, and several other cheaper ones from their second-hand collection.
And, this evening, I finally got the photo I wanted of this tube exit, and its cranes. The key to it was: I had my camera ready to go when I stepped onto the escalator. And then when I wasn't sure I had what I wanted, I went back down again, and up again. The trick was, taking the photo from near the bottom of the escalator, so that both cranes were included.
In addition to being willing sometimes to look like a perve, a photoer must also be willing sometimes to look like a prat.