So I went to Foyle's this evening, to buy this but got there too late, and then went food shopping in order to confer meaningfulness on an otherwise meaningless expedition. So then I was tired, but managed to write a posting for here, but then it turned into a Samizdata posting, which I will post tomorrow, or maybe not, because I always sleep on Samizdata postings nowadays, because that always makes them better, or not. So now it's tomorrow morning and I have nothing for here, so here is a photo I took through the new entrance to Tottenham Court Road tube station: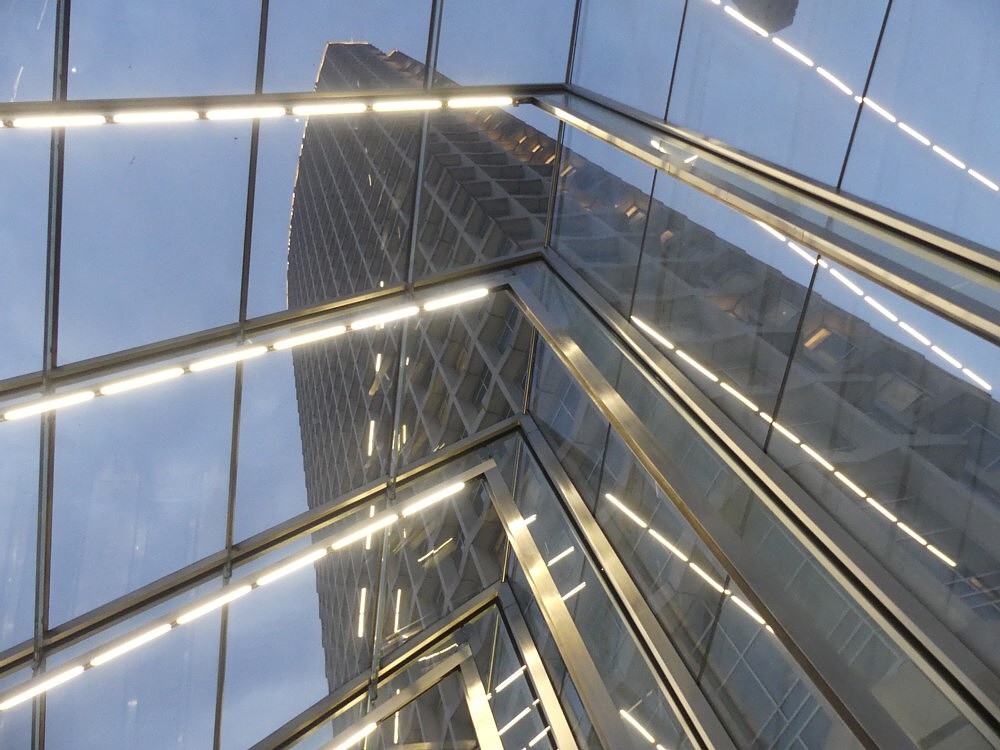 I like that time of the evening, or the early morning come to that, when natural light and artificial light are in some balance.
Centre Point has had a total makeover and been turned into posh flats. But, it looks exactly as it always did.