I have an abundance of CDs, and CDs last for ever, provided you don't mistreat them violently. I do not mistreat my CDs at all. CD players, however, do not last for ever, no matter how well you treat them. I was in Tottenham Court Road this afternoon, seeking another CD player, small enough to go beside my bed, to replace the small CD player there which is misbehaving.
The weather was grim and grey. We had a couple of first days of spring a while back, but so far there has been no actual spring. Not good photoing weather, in other words. But I did get a few shots of this ensemble, of the BT Tower, pollarded trees, and cranes, of which this was my favourite: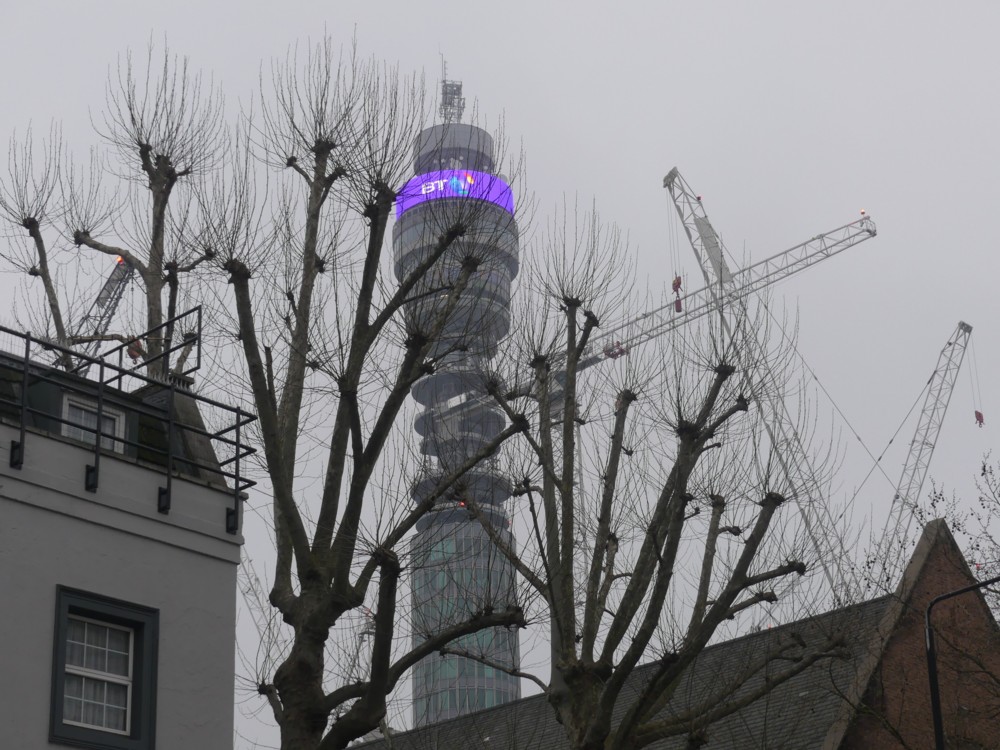 I tried a little "sharpen lightly" on that, and it looked, as you would expect, sharper. But, the weather wasn't sharp today, so I undid it. That is exactly what emerged from the camera.