BMdotcom doesn't do video very often, but this actually immobile piece of graphics does a fair amount of apparent moving around, especially if you do any scrolling up and down: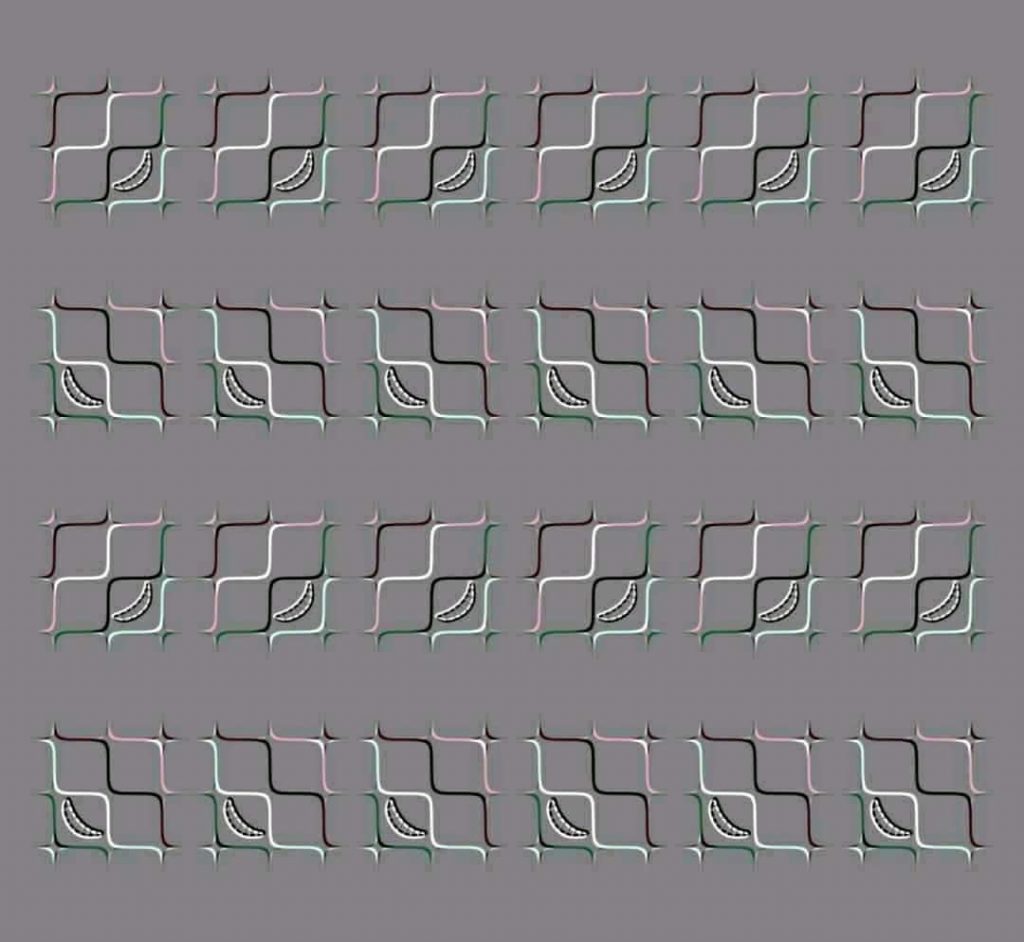 Says Akiyoshi Kitaoki:
Each row appears to move. Each row is horizontally aligned but appears to tilt.
I made it slightly smaller than it was, but that hasn't changed anything.