I became fixated on Spurs in the 1960s, like a baby goose, because then they were so good. Plus, I always liked their Jewish angle and still do. I have supported them, strictly at a distance and media access permitting, ever since. They've been sporadically good since that ancient time, but never as good. Finally, that seems like it might be changing.
Today Spurs beat Chelsea at Chelsea, the last time they did that having been in 1990. Spurs are now in fourth place, which if they stay there is high enough to get them into the Champions League again. They are now 8 points clear of Chelsea in fifth. With seven more games to be played, it's not settled yet, but things just got a lot better for Spurs.
I just watched Dele Alli's two goals on the TV highlights, and with both it was not just the skill but the speed with which he did what he did that was so impressive. Before that, Eriksen hit what the radio commentators were calling a potential goal of the season. One of those long distance, fast and late inswingers.
So, to celebrate, here is a photo I took of the new Spurs stadium, which will get moved into next season or thenabouts. It will be a few games before the Spurs team settles in and starts enjoying their home advantage whenever they play there. But judging by how well they did this season at the at first unfamiliar Wembley, it shouldn't take them too long to settle into New White Hart Lane.
So, this is how New White Hart Lane was looking last November, with one of the Walthamstow reservoirs in the foreground: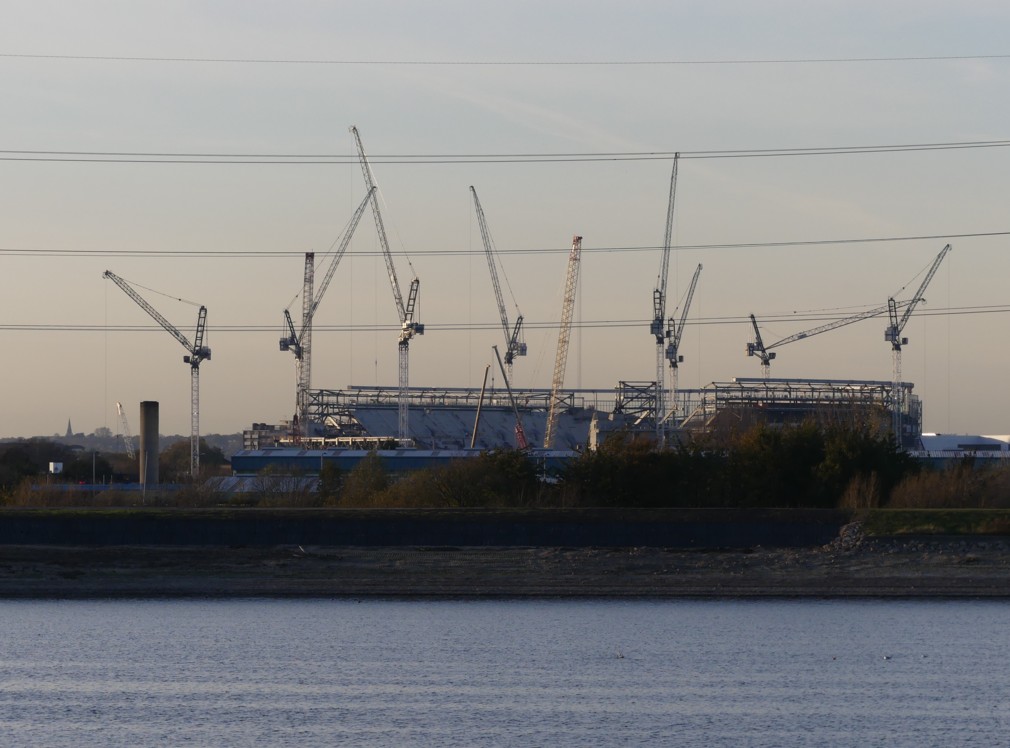 Mmmm. Cranes.
I haven't checked progress more recently, and can offer no photos from since then. But here are 103 more pictures, and counting, of New White Hart Lane's progress. I knew you'd be excited.