Today I was out and about, enjoying one of those First Day of Spring days, of which we get quite a few, and I always try to get out and photo-celebrate them.
This time I walked along the river on the north side, from Westminster to the Embankment. Which took me past the Battle of Britain Monument, of which this is a detail: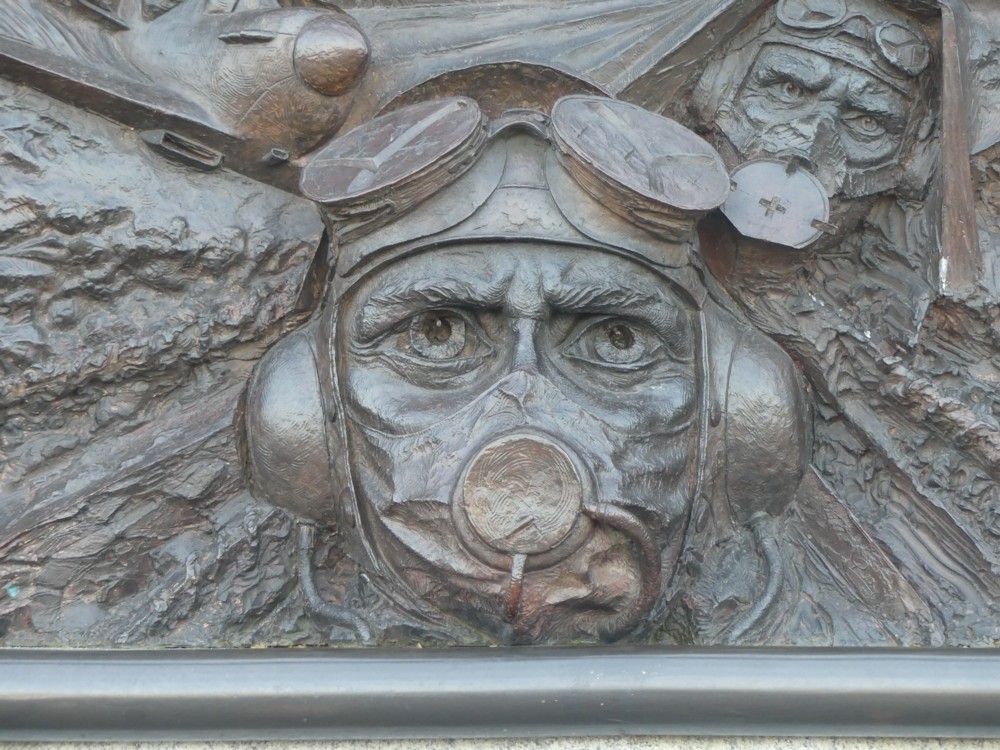 That was the only photo I took of this Monument. Such is my eyesight that I had no idea how intense those faces were and are, until I saw them on my screen. It's their eyes.
If your eyes don't work properly and you go on a sightseeing walk, the only way you will actually get to see what you saw properly is to photo it.