I don't quite know why I am so very fond of tourist crap shops. I think it's basically because of how very weird they are. Also, perhaps, the notion that no-one else in my circle of friends and acquaintances gives them a second look, so I do, just to be different. My friends and acquaintances certainly certainly wouldn't consider the crap in tourist shops to be worthy of photo-immortality, and those are just the things that I think often make the best photos.
Consider this photo, taken recently in Piccadilly: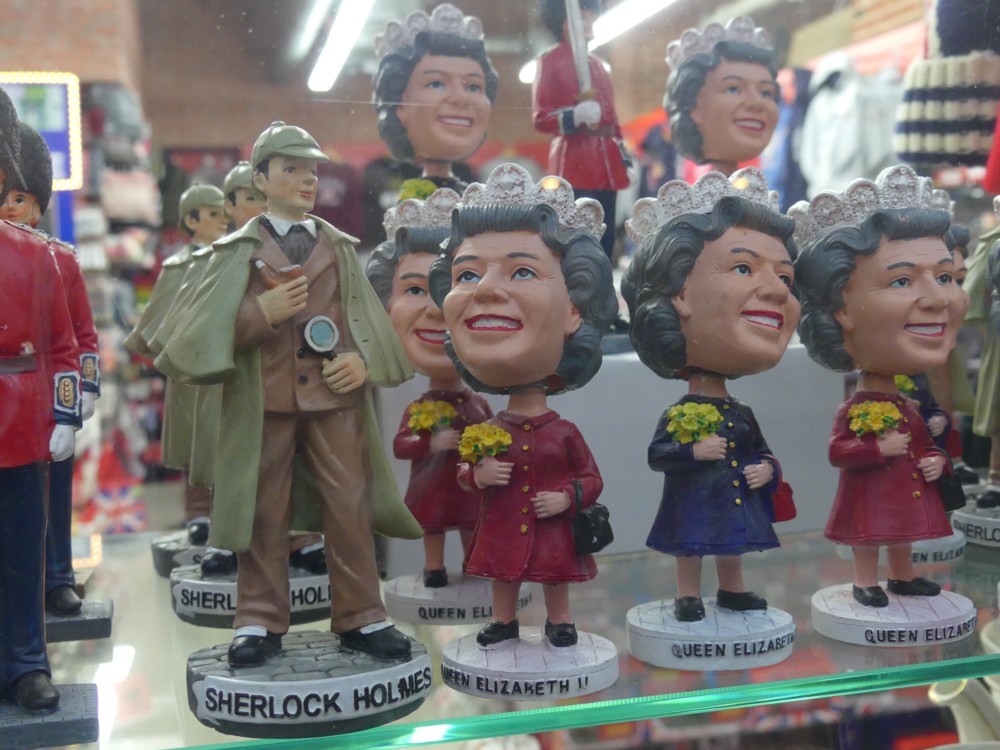 What is particularly weird about that is how very unlike the actual Queen Elizabeth II those Queen Elizabeth IIs contrive to look.
And those Sherlock Holmeses are hardly any better. In fact, they are probably worse. Sherlock Holmes didn't look like anything at all, because he was made up, by a writer of fiction. But he surely doesn't, in anyone's mind, look like those Sherlock Holmeses. They look like Sherlock Holmes as re-enacted in a school play, by a rather bad boy actor who couldn't do make-up properly, and who therefore sought assistance from someone else who couldn't do make-up properly.
It's as if the people selling these things, and the people buying them, are all people to whom us white people all look alike.