Fortnum & Mason are promoting their tea with their window displays just now, with giant teapots.
Here is a giant teapot made of bits of broken mirror, promoting Royal Blend: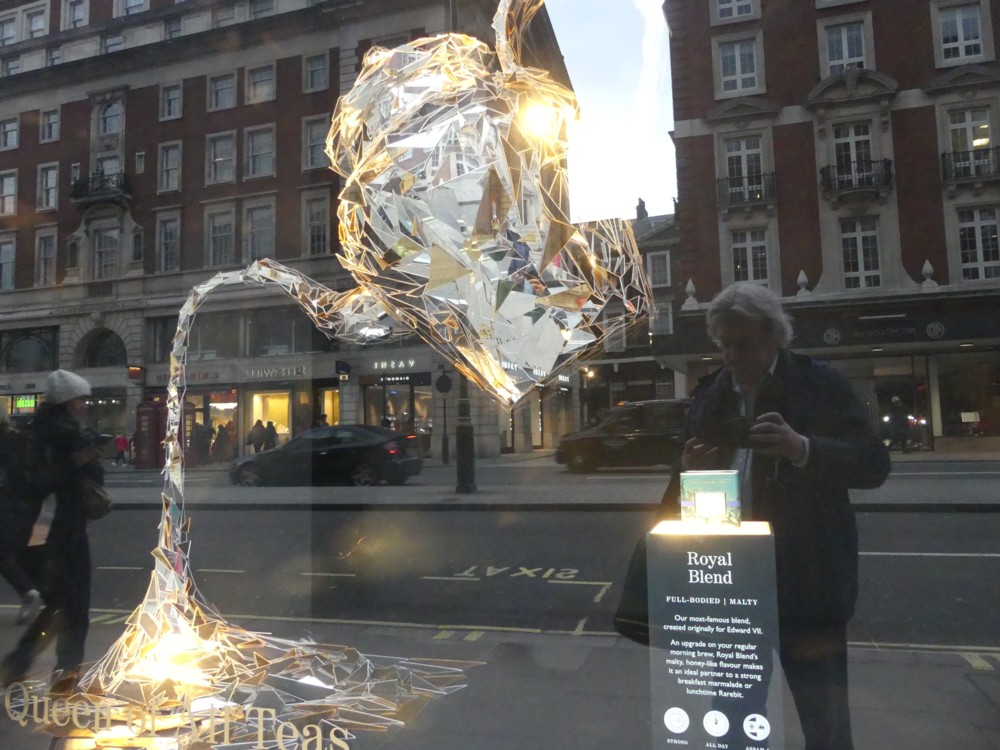 And behind the teapot is me, and Piccadilly, and a woman walking along Piccadilly, into a giant pile of liquid-but-solid tea. Reflections can be very strange.
And then, when I reached Green Park tube, I saw this, in the distance, maximum zoom: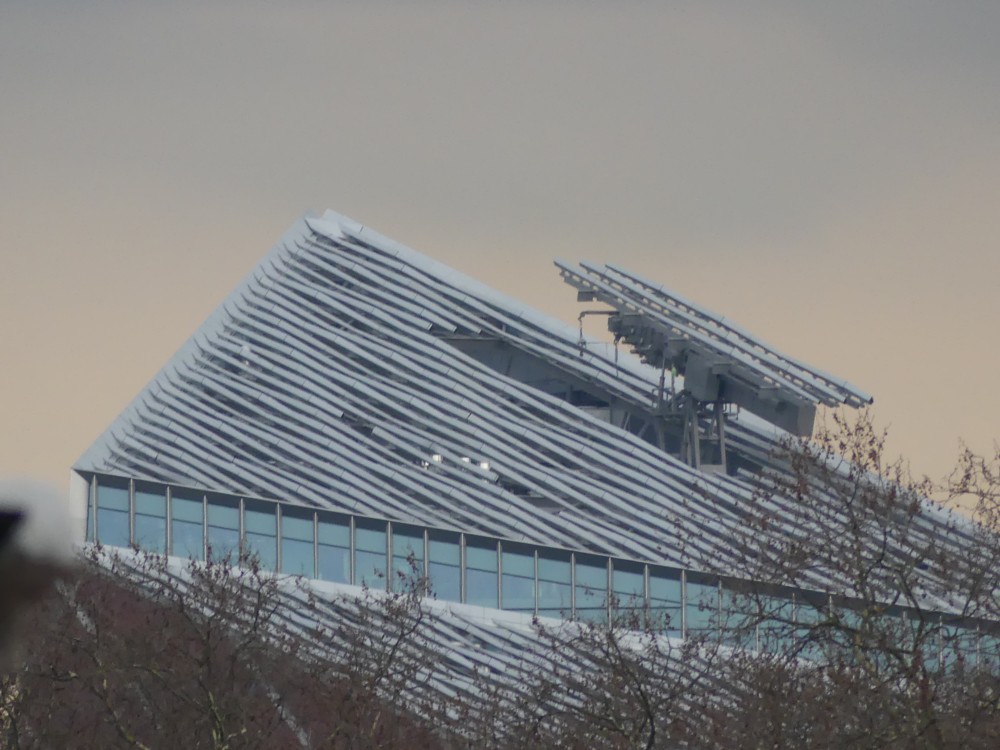 It's Nova, complete with its crane for cleaning its windows. Weird because the light is so weird. Cloudy, just getting dark, but not dark yet.
I love these window cleaner cranes. Roof clutter above and beyond the call of duty. Best of all are ones like these, which sometimes you see and sometimes not.