Today me and GD2's Dad, who will return to Brittany tomorrow, visited the Churchill War Rooms and the attached Churchill Museum, underneath Whitehall. Very good, and a lot bigger and more elaborate than we were expecting. A lot of time, trouble and expense has been passed, taken and spent on this show, with its tiny and insignificant looking entrance in King Charles Street, just off the right hand side of St James's Park.
I took a ton of photos, most of which came out pretty well.
I was also out this evening, so I've time to present only one photo now: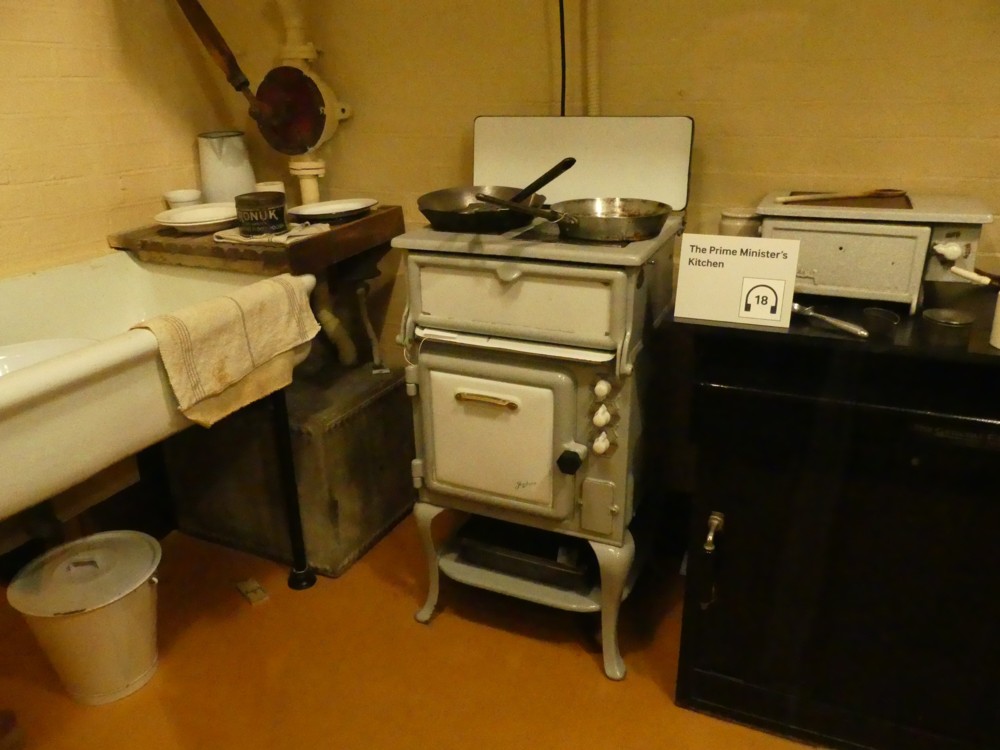 I was fascinated by the war, of course, but also by the numerous items of peaceful technology that were also also needed to fight that war, like telephones, fire extinguishers, standard lamps, electric fans, chairs, and the three pin power sockets they used then. And the cooker, above.
A lot of these devices looked very familiar to me, me having been born in 1947, and the Cabinet War Rooms having the sort of kit that regular people often only got a bit later.