All this stressing about having to have a new blog is, well, stressful. So, thank goodness for all the lovely photos I took that day. They have been a great comfort. I have nearly finished bragging about them, but not quite.
This is one is one of my particular favourites from that day: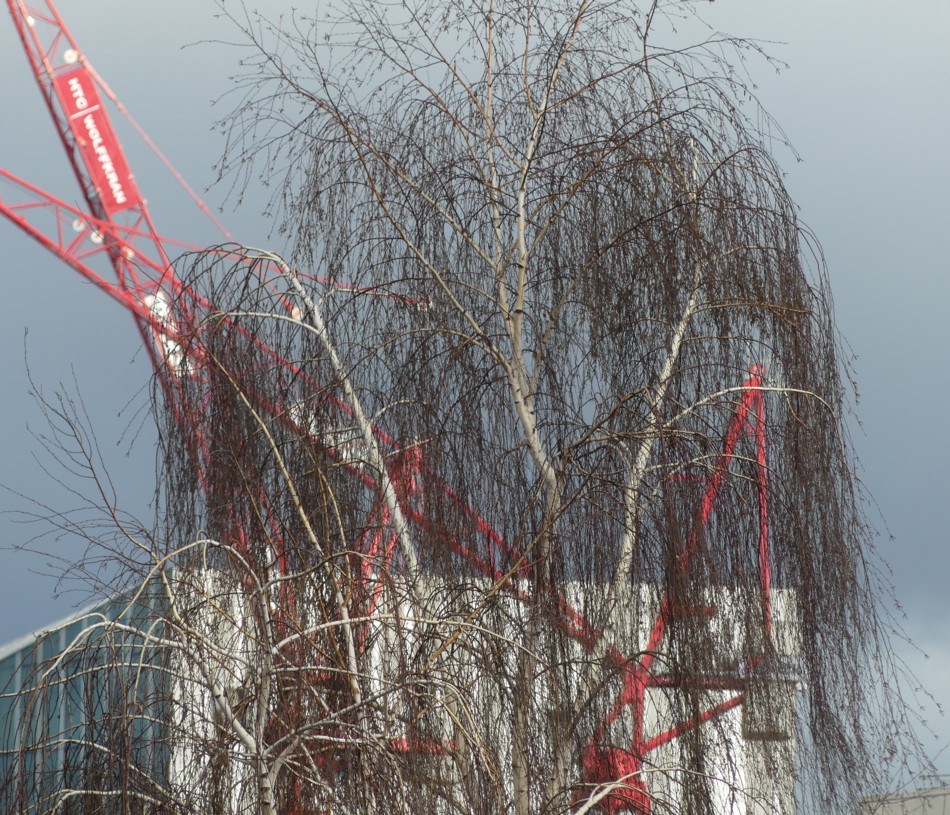 Remember I said that Windows Photo Viewer is turning everything a bit yellow? Well yes, it is, although a more accurate description would be: cream. And the odd thing is that the above photo actually looks prettier to me in its creamy manifestation than it does here, as taken. But, I still like it a lot. I suppose I could squirt some cream into it with my photoshopclone, but I don't hold with that sort of thing, which has created another barrier, which is that I don't know how to do that.
Once more, we see: trees without leaves, and behind them cranes, and behind them, the top of 240 Blackfriars. We are looking along Lower Marsh in a north-easterly direction, towards 240 Blackfriars, and behind that, the City of London and its bigger Big Things.