Yes, panic over. The situation seemed very bad, but instead is as described above.
Consider this photo, of the roof of the long snakey shed that looks like it's for growing tomatoes, where the Euro-trains used to arrive and depart from: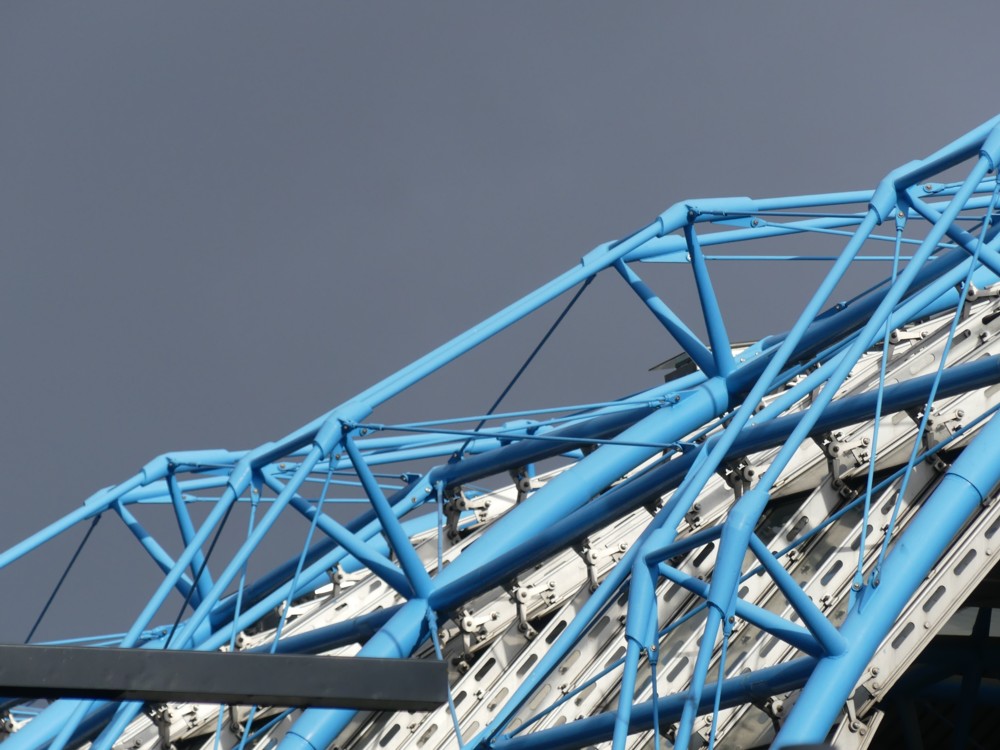 I was viewing that in Windows Photo Viewer, but then I found myself simultaneously viewing that same photo in in my photo-editing software, thus: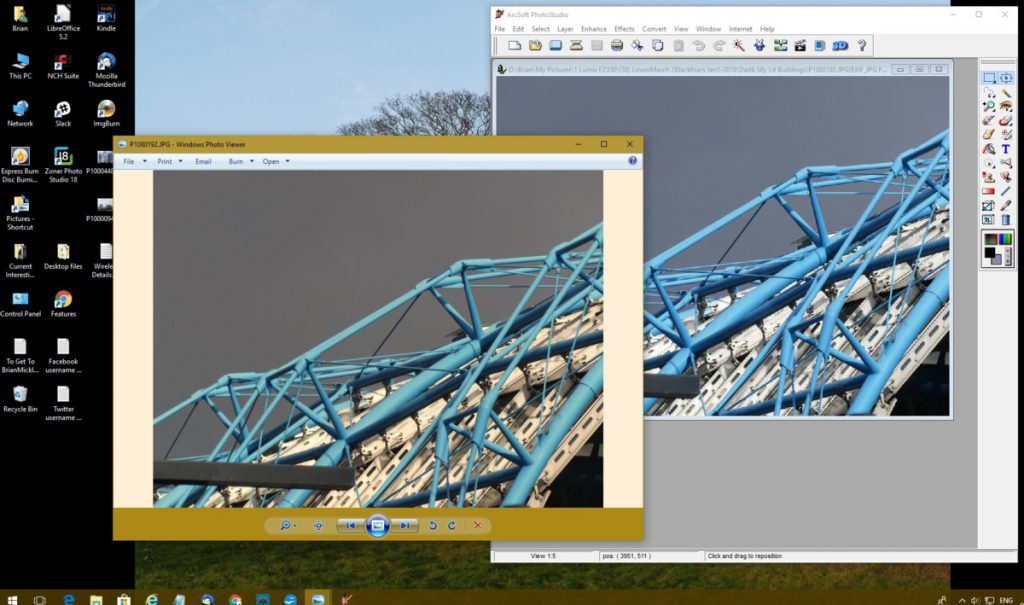 Do you see? Of course you do. Windows Photo Viewer, on the left, has introduced, from nowhere, a cream background, and shoved it behind and into the photo. On the right, Photoshop(clone) has ignored this cream under(over)lay, and has restored the pure blue of that Waterloo Station roof and has taken the ominous yellow tinge out of the dark grey sky. The white bits of the roof are back to being white. Put the photo in some different software for viewing my archives, and it is similarly cleansed of yellowness. All was well with the original photo, as it emerged from my camera. Windows Photo Viewer is the problem and the only problem.
So, no panic about my camera. Just a question about Windows Photo Viewer. How do I get that to behave itself? I have worked out how to change the brown at the top and bottom of the photo to any other colour you or I would like. But can I get it to stop with the cream? Can I random-punctuation-marks-in-an-angry-little-line. Suggestions anyone?