It's around this time of year that I start to anticipate the Six Nations. But instead of looking it up and finding out, I merely begin to wonder about when it will start, and contenting myself with thinking: oh goodee, The Six Nations, soon. As often as not, I only get the date of when it kicks off fixed in my brain when I walk past a pub in The Cut (which is the continuation of Lower Marsh (which I frequently frequent)), where they show these games on their TVs and where they are in the habit of having signs outside saying when the Six Nations will be starting (and continuing and ending).
So it was today, when I found myself in The Cut: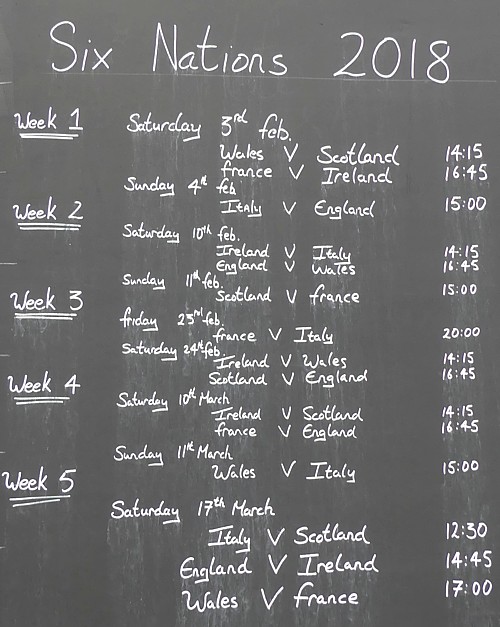 The pub is called the Windmill.
I do not know what is going to happen in the Six Nations, whether England or Wales or Ireland or Scotland or France will win it. This is because nobody knows. It is the most wonderfully unpredictable competition. I do know that Italy will not win it. Everybody knows that.