Seeing a how this is Friday, and Friday is my day here for cats and other creatures, I don't want to just leave it at train seats. I have an Other Creature to show to you, that I photoed earlier this evening. This was at Victoria Station, so this is also train related.
The Other Creature was, I am almost certain, a panda: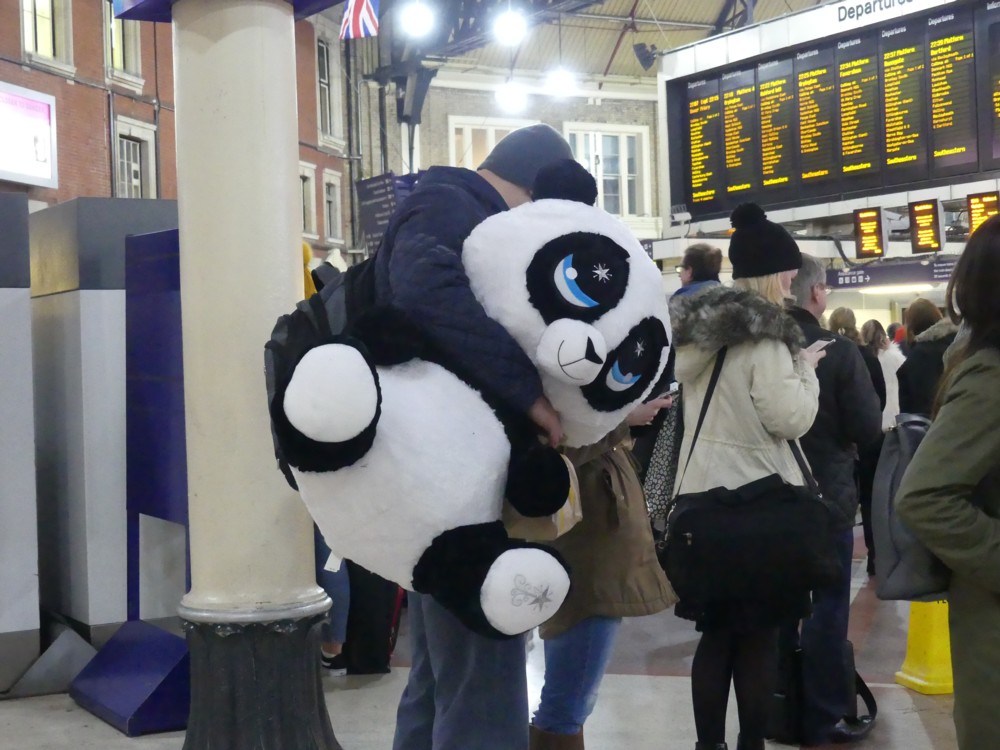 A few moments after the moment captured above, I actually asked this guy if he'd object to me photoing his panda. I said "bear", but it didn't matter. Not him, I said, just the bear. He was fine with this, so I took another photo, of the panda. But the above photo was better, if only because in it, the railway connection is better communicated.
And yes, the panda has stars in its eyes. How about that?