Yesterday I showed a photo that I actually took yesterday, rather than last year or last decade. And today I'm doing the same. I'm showing you another photo that I took yesterday: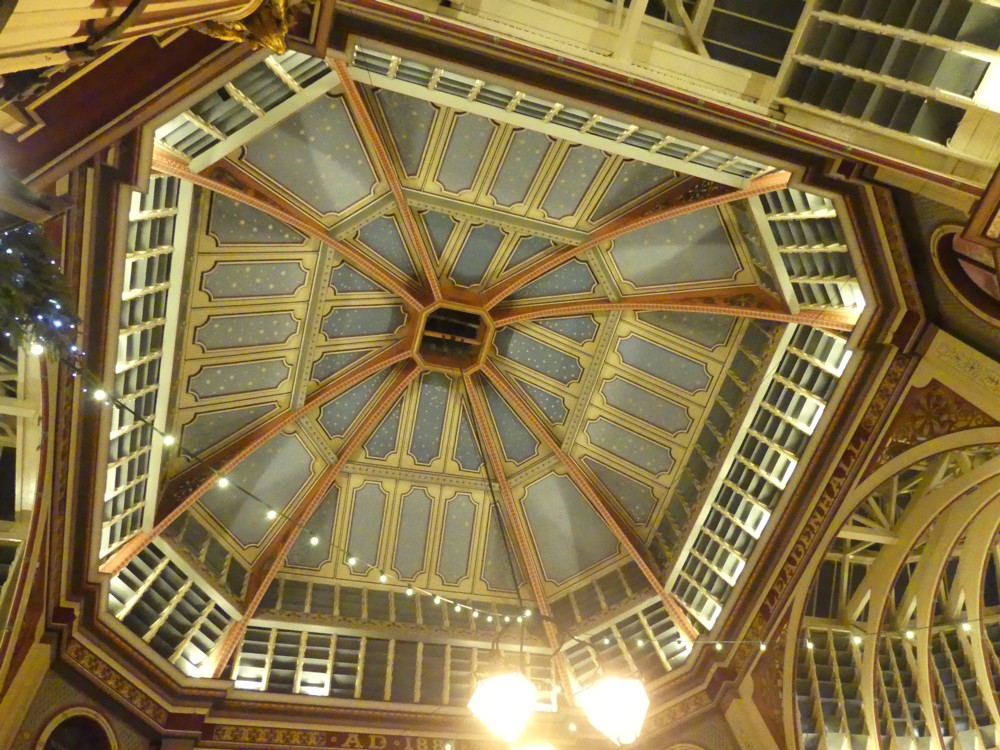 That's the inside of the domed roof in the middle of Leadenhall Market in the City of London. This is another of those photos which is a lot easier to take if you have a twiddly screen, such as I always now have.
Here is the next photo I took, to show you which place I mean: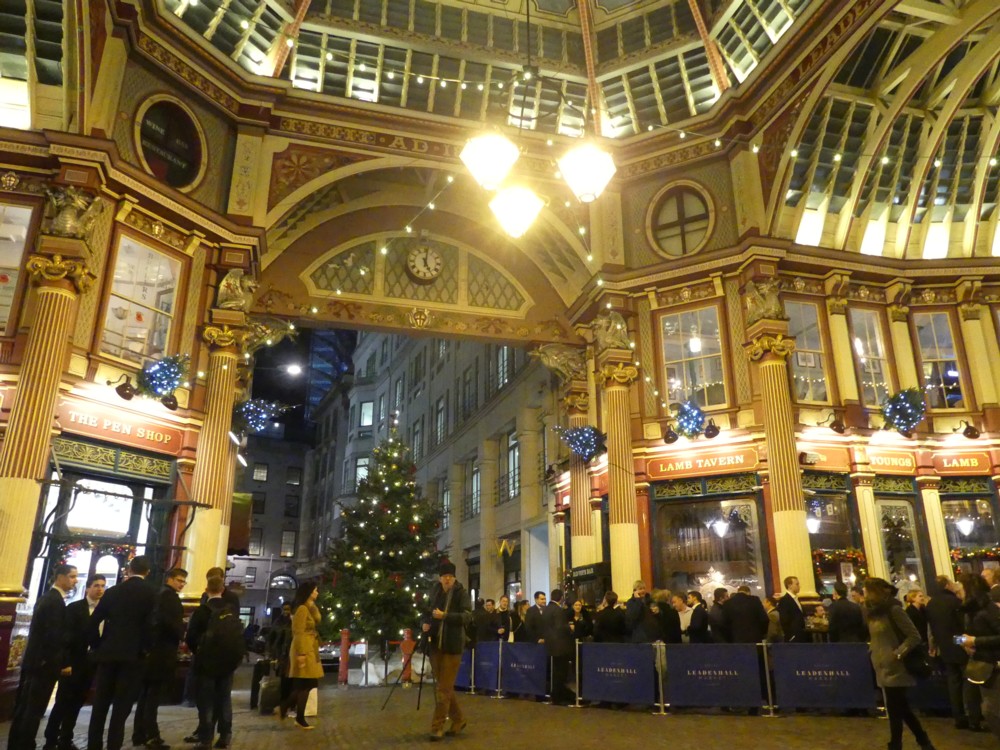 To me, one of the odder things about Leadenhall Market is that all the enterprises plying their trade in it would seem to be obliged by the house rules to proclaim their names in the exact same style and size of lettering. This is not what you get in most shopping centres, which is what this place basically is. But, fair enough: their gaff, their rules. And although in one sense this is uniformity gone a bit mad, in another sense it is variety, because this is not something you see very often.
It is clearly a recent thing, and Wikipedia confirms this:
Between 1990 and 1991 the market received a dramatic redecoration which transformed its appearance, enhancing its architectural character and detail. The redecoration scheme received a special mention in the Civic Trust Awards in 1994.
Ah yes. Commercial, you understand, but not too commercial. The subtle business of not being too businesslike.
I passed through this place on my way to Monument tube, having been wandering towards the City and its Big Things from the Bethnal Green area, enjoying the last daylight of a very fine yesterday. Of which maybe more here later, and of which maybe not more here later. (This blog is also not very businesslike.)