Indeed. And, I got him to hold the pose while I photoed it: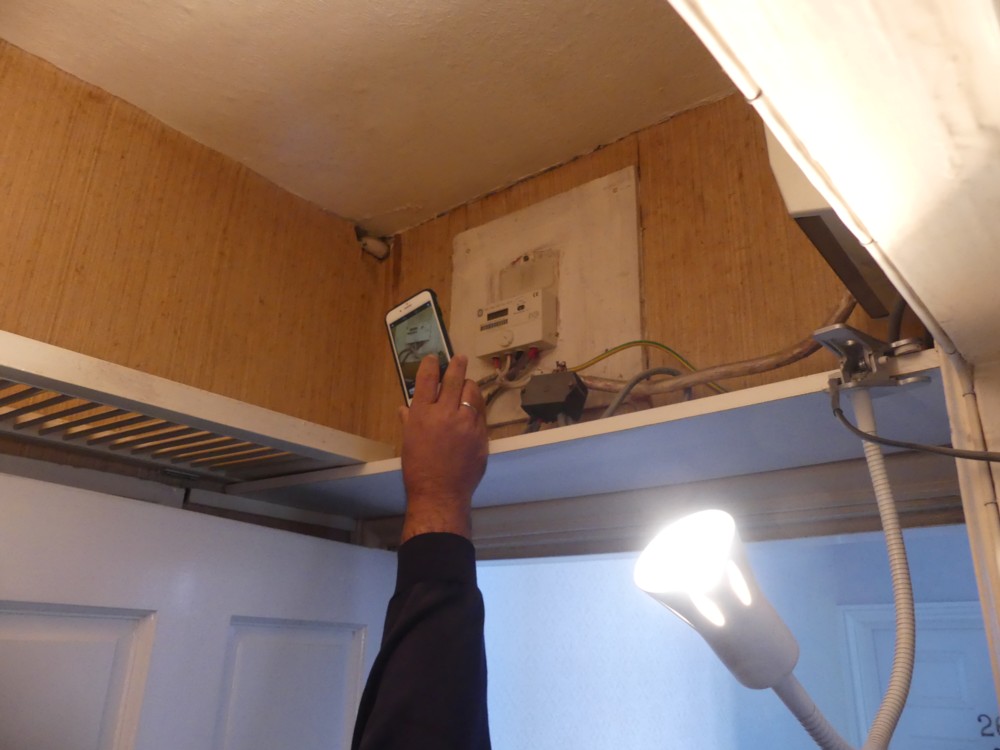 Okay, mine's a rubbish picture, but: you get the picture, and in any case the fact that you can't read the numbers is a feature rather than a bug. I'm sure he got his picture. He has already typed into his other little machine a note of my address and electricity score. So it will be entirely clear to him which number he is confirming, or conceivably correcting, with his photo.
Just another example of what mobiles contribute to the economy, not just by doing newsworthy stuff like transmit big gobs of money or send portentous messages to and from people on the move, but simply by helping workers to do little bits of work. Often, mobiles and their cameras are used to record the progress of work. This is using mobiles and their cameras actually to do the work, because this particular work is recording.
I know: smart meter. Well, someone recently tried to install one, but for some reason it couldn't be done, or not yet.
To really appreciate this, you have to have experienced what happens to your electricity bill when your electricity consumption is recorded wrongly.