Busy day. Busy evening. So just a couple of quota photos, both taken a little under ten years ago, just before Christmas 2007.
First, Guys Hospital, looking as good as it ever could: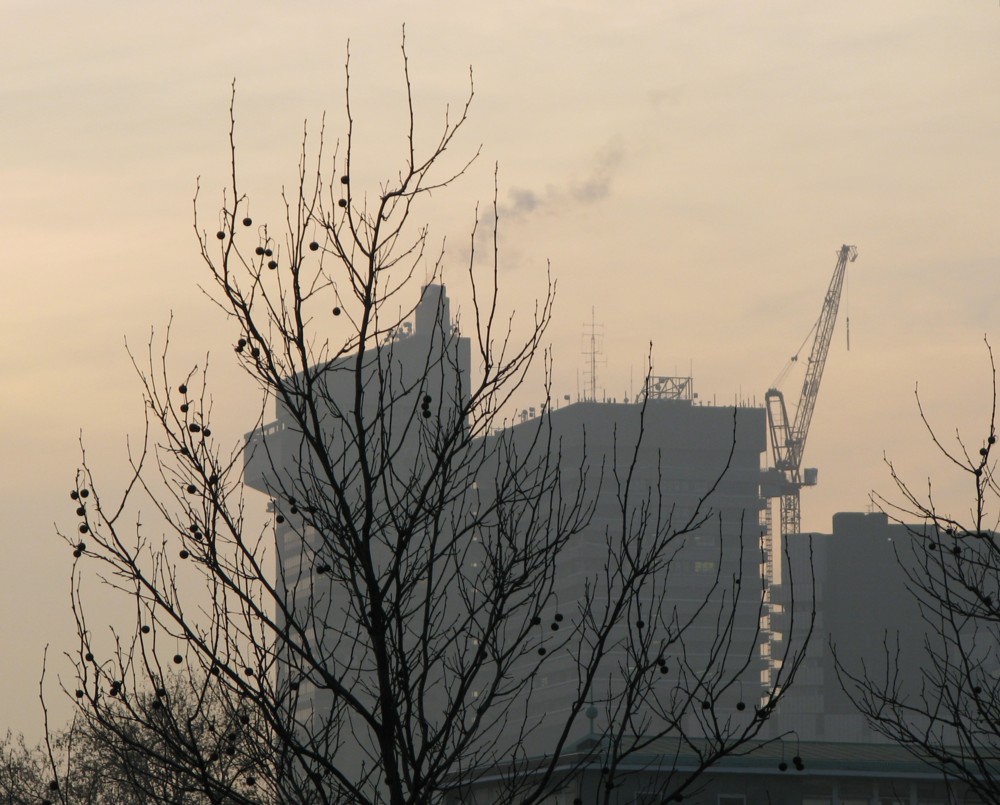 At first, all I was thinking was: artistic impression. But it also has interesting info in it. No Shard. Which got me noticing another, at the time very commonplace photo, of the Gherkin. Also interesting info in it. No nearby Big Things. There it stands, in splendid isolation.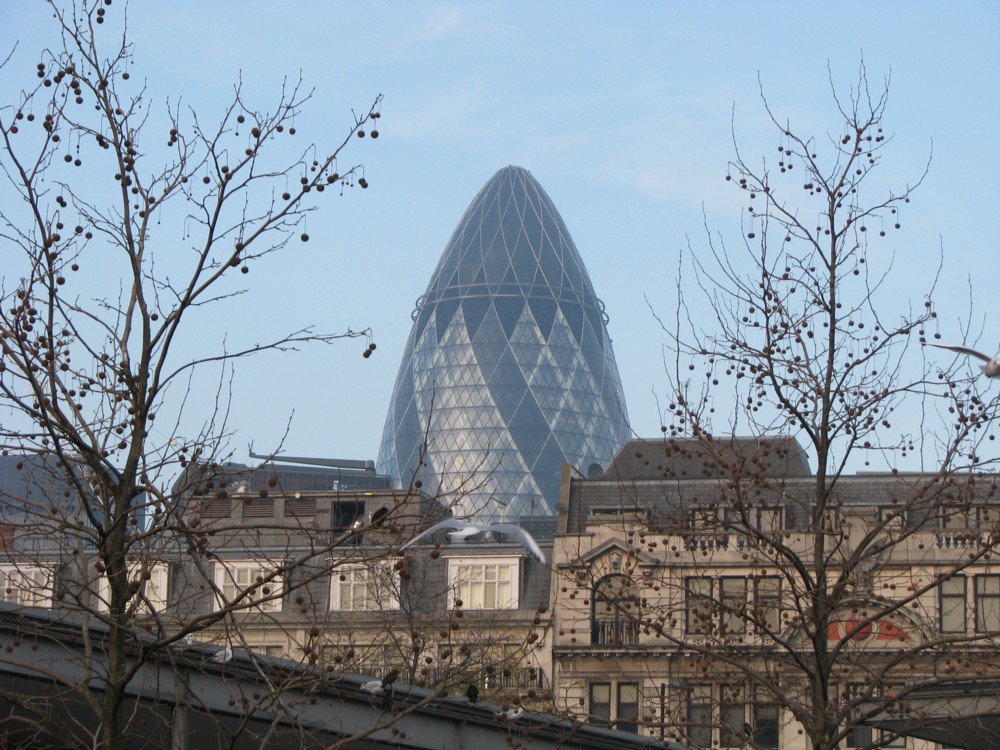 I also photoed lots of photoers that day, and have so far showed you only some of them (LINK TO THE OLD BLOG). There are several more good photoer photos deserving of resuscitation, all with impeccably concealed faces, but these will have to wait.