This blog regularly suffers from this condition:
The maxim "Nothing avails but perfection" may be spelt shorter: " Paralysis".
Today, for instance, I journeyed forth, north, and got some great photos. But I want to get my report of today's photo-triumphs exactly right, which means that, quite possibly, I won't ever report them at all. How paralytic is that? Very.
However, this evening, I met some people who every now and again take a look at this blog. Not a read of it, you understand. They look. At the photos. So here is a photo for such "readers", taken just over a decade ago, of a lady with a nice headscarf taking a photo with her then state-of-the-art but now hopelessly out-of-date mobile phone: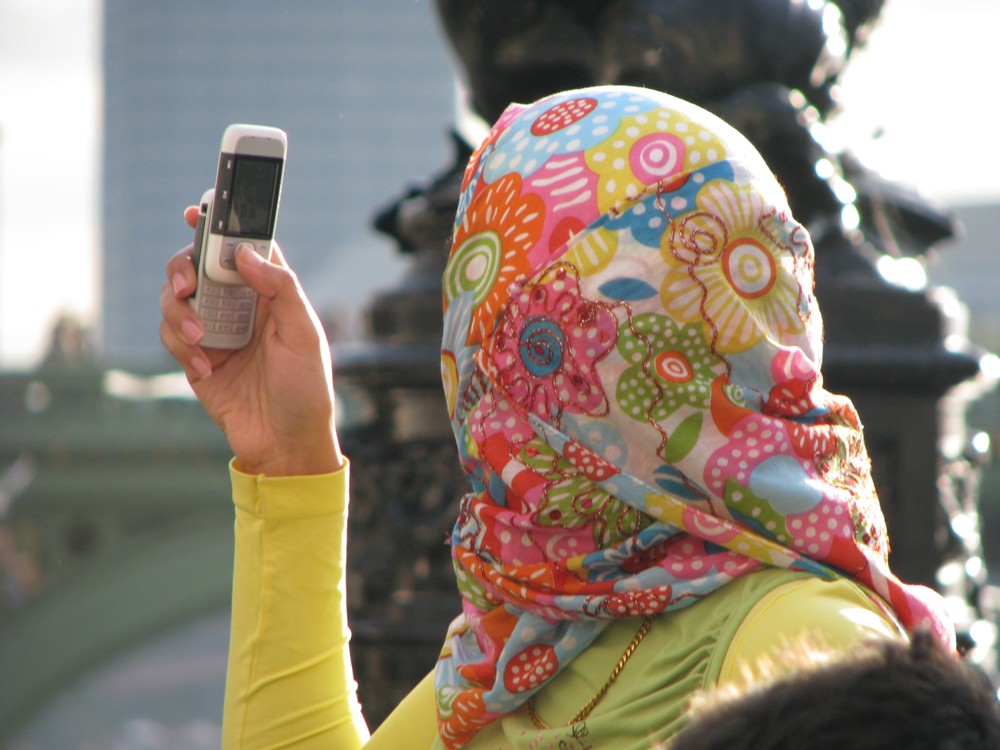 It was not long before then that I started seriously trying to take photos of photoers that excluded their faces.