Yesterday GodDaughter One invited me to join her for one of her Moves, from Stonebridge Lock, up the River Lee Navigation, to Enfield. The boaters of London have to keep moving. They aren't allowed to stay in the one spot for ever, which I bet thins down the numbers. Plus, it makes sure that the canals have lots of canal boats chugging about on them for the likes of me to photo. It's quite a subtle rule, I think.
I took many photos. Here are some that commemorate the life and work of Alfie Saggs, the lock keeper of Pickett's Lock, which was renamed "Alfie's Lock" in 2015: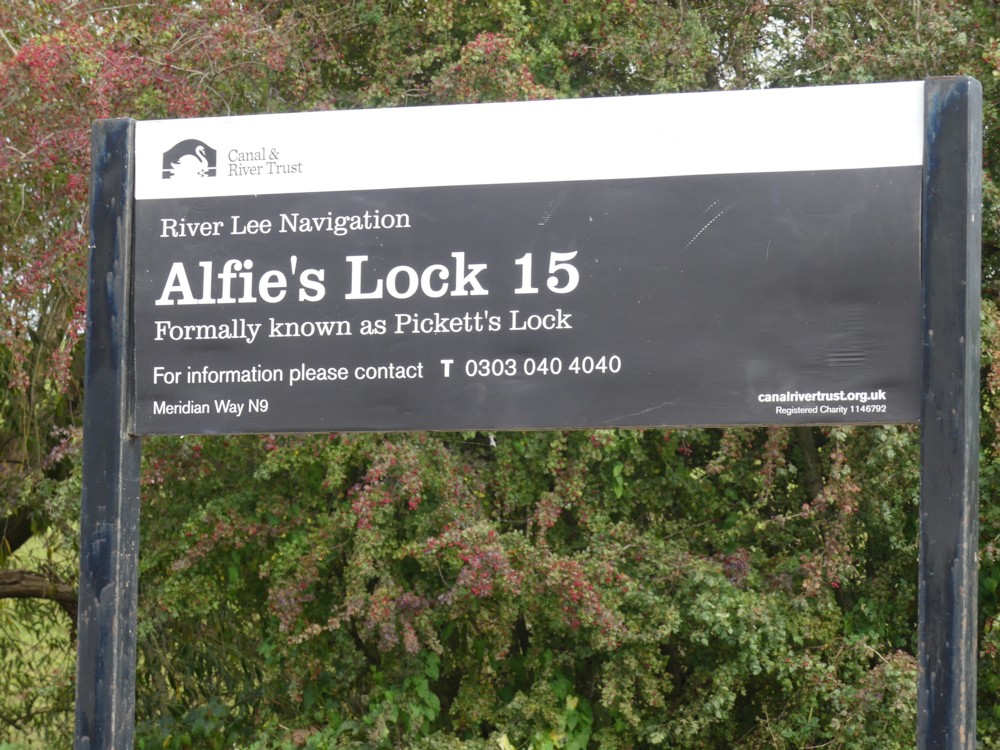 Alfie Saggs is well known to London's canal boaters, but the story was all new to me. Read about Alfie Saggs here. Apparently Alfie liked Bounty Bars, and so Bounty Bars were how the boaters expressed their appreciation of his work: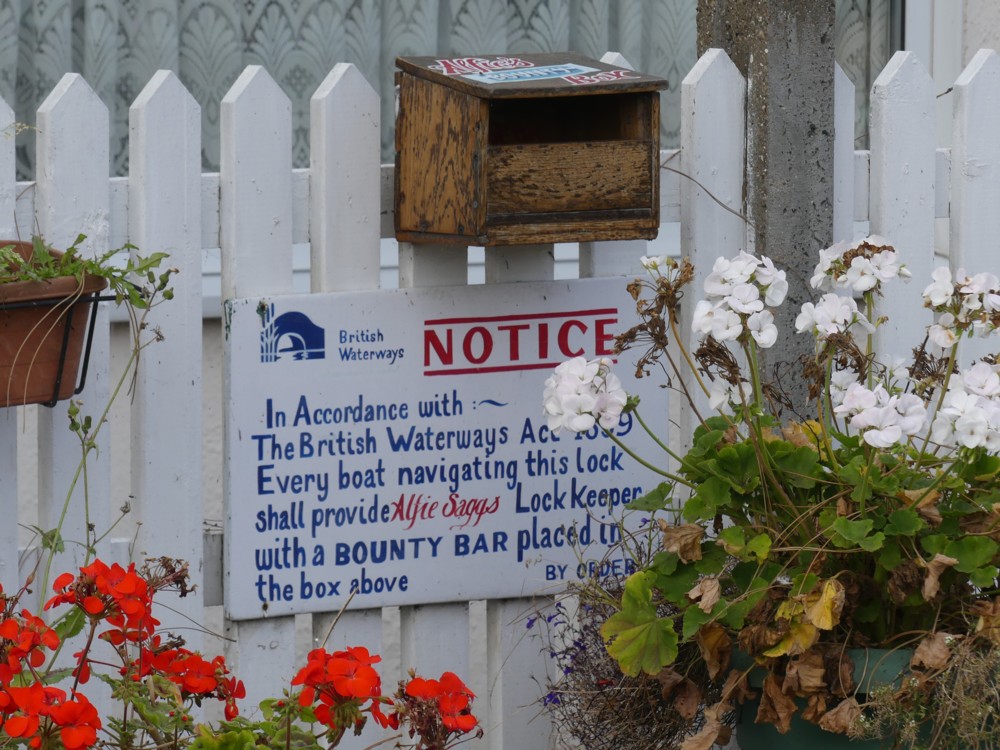 It's good that this celebration of his life's work was something that Alfie Saggs himself was able to enjoy, and that it didn't happen only when he died, just three weeks ago: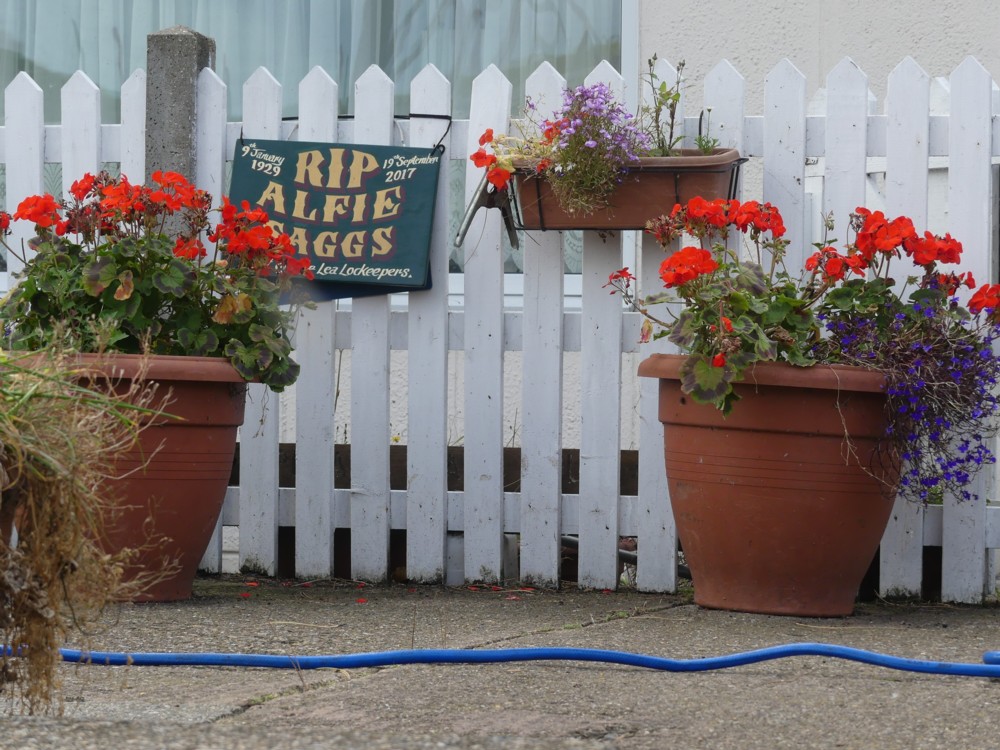 I photoed a lot of signs yesterday. Signs are very evocative and very informative. When I browse through directories of past wanderings, I am always glad of signs. They tell me exactly where I was, the way that mere landscape and waterways cannot with nearly so much certainty.