I have a new camera, and I am not as happy as I would like to be about the photos I am photoing with it. They often seem vague and blurry, as if seen through a mist.
But then again, the humidity levels during the last week or two have been very high. Maybe the views have all looked as if seen through a mist because they were seen through a mist.
Here, for instance, is a photo of a favourite building of mine, the big decorated box that is the Royal Opera House Covent Garden, as seen from Westminjster Bridge, which is quite a way away: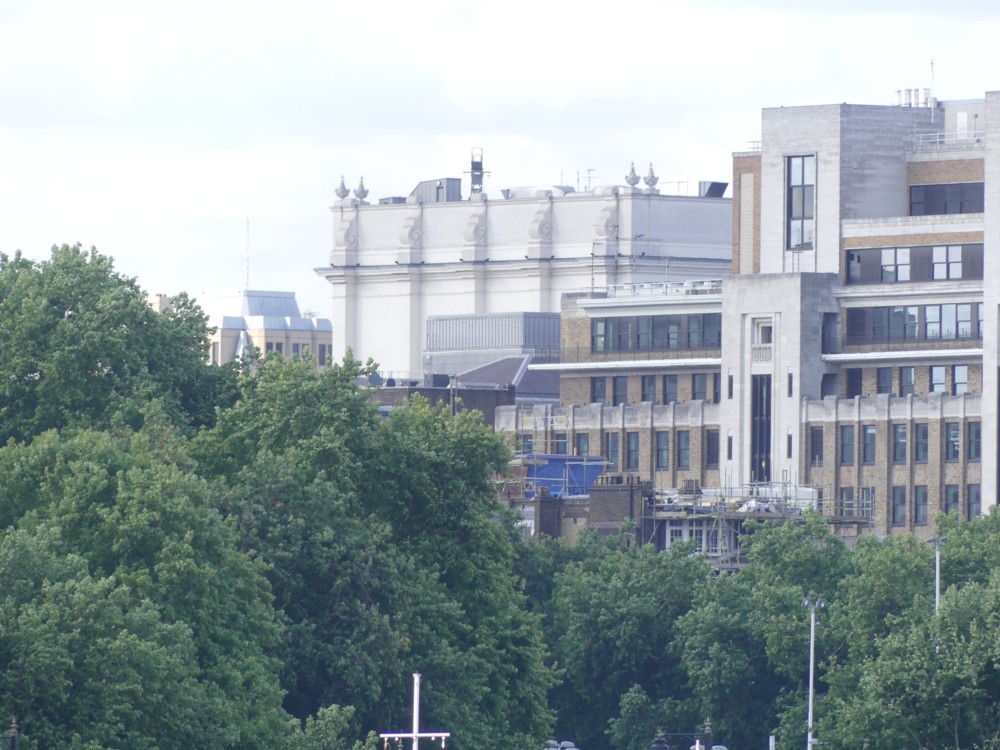 But I got to work with my Photoshop clone, and beefed up the contrast, and darkened things a bit.
Thus: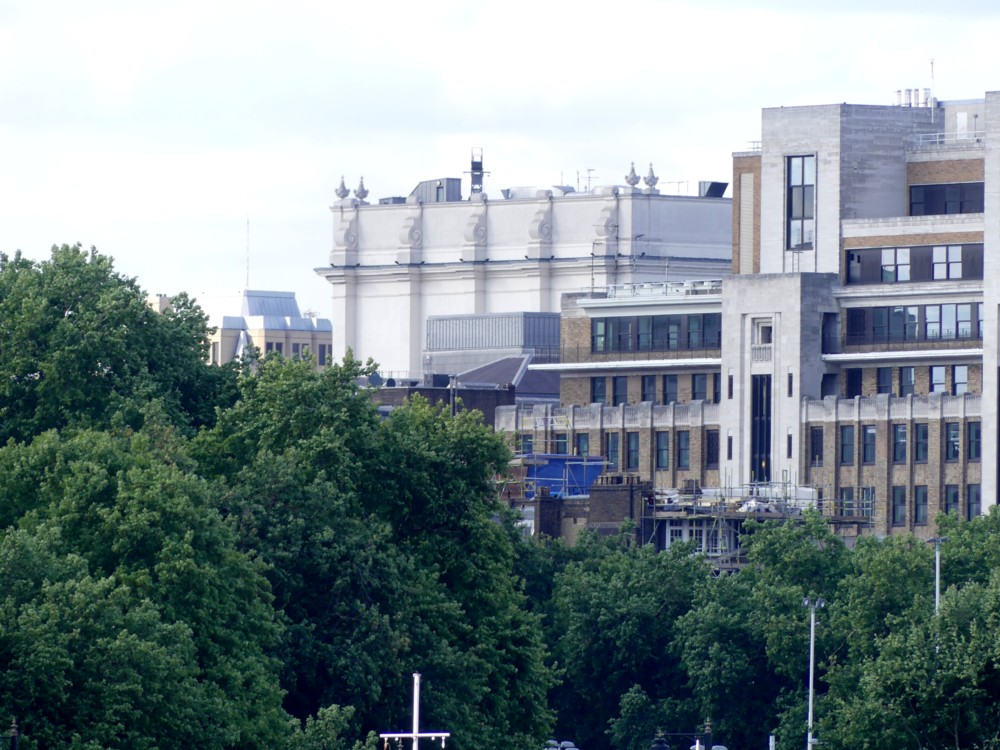 Which looks a bit better. I've chased away some of the mist. The trees look greener. The details of the ROH's exterior decoration are clearer.
I have a vague recollection of trying to reset my camera, so that it did things more darkly and more contrastingly. Maybe at that point, I contrived to do the opposite of what I thought I was doing.
But then again, not long after taking that photo, I took this one, of the giant 4 outside the Channel 4 headquarters building at the top end of Horseferry Road, a short walk away from where I live. I often go past it on my way home after an afternoon of wandering, and so it was that day, nearly a week ago now: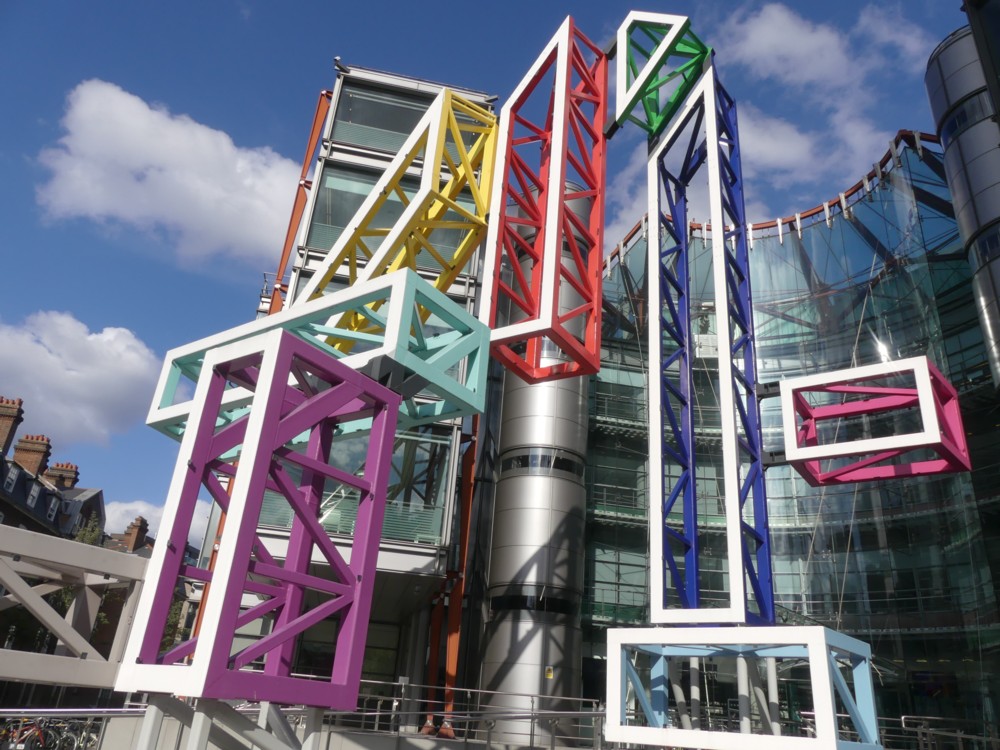 That looks bright enough and clear enough, doesn't it? That's without any zoom, i.e. space filled with blurriness. And without this weather making its presence felt, the picture doesn't look like it needs any artificial editing attention. So maybe the camera is fine, and it has been the weather. And I just made the weather better.