I just did a multi-photo posting at Samizdata, with have a dozen photos all taken from my roof, which ended with a picture of the Houses of Parliament by day, and then two shots of the same thing last night, with added fireworks. Happy New Year, and all that. Again.
Here is another fireworks shot that I took last night that I particularly like: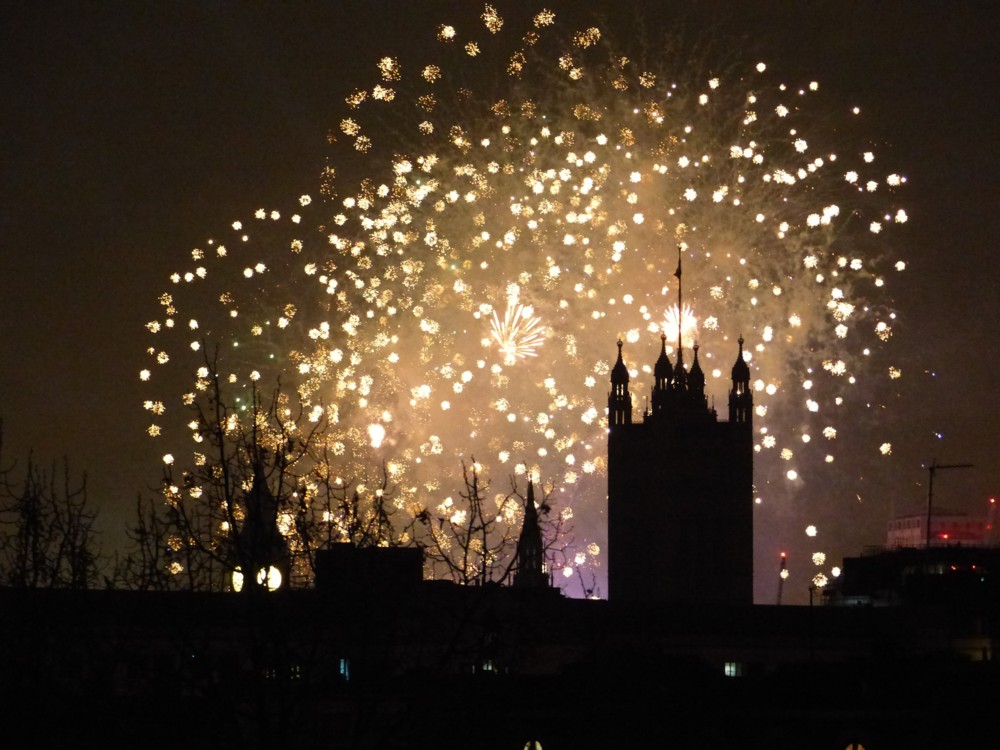 I like how each little sub-firework has only just got started and is a small bobble rather than shooting madly off in all directions, as you more usually see.
Another thing I can see from my roof is the Shard's eccentric top: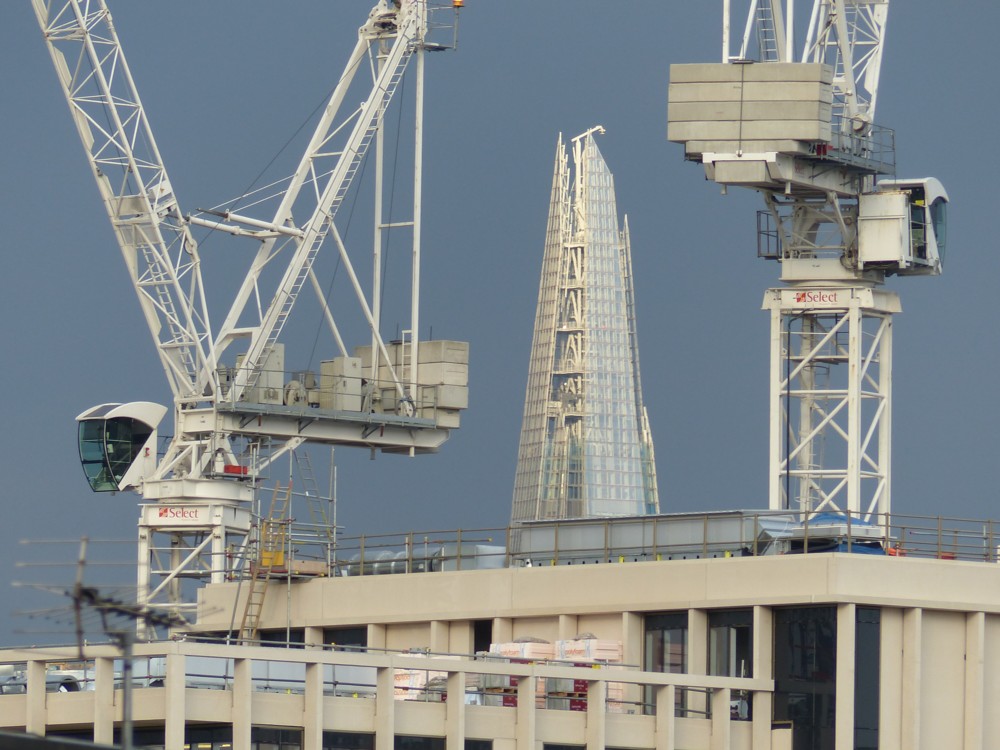 That was taken earlier in the year. The Shard also was looking a bit dramatic last night, by which time the cranes that had been operating in the foreground of this particular view had departed: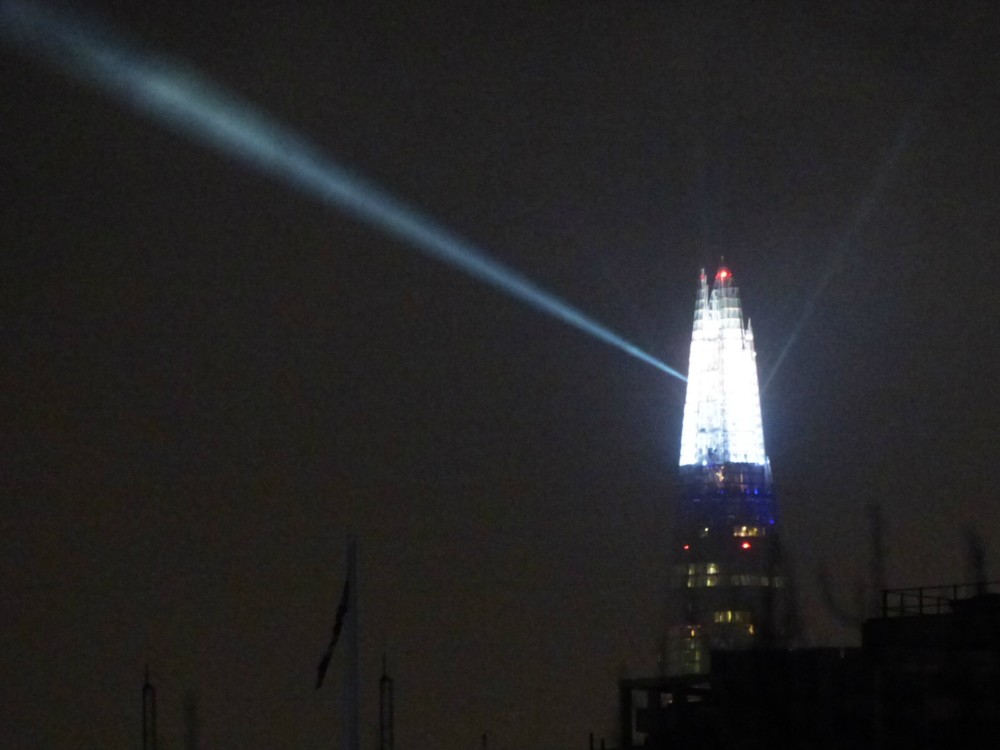 My usual excuse for my bad good photos is that a Real Photographer can go to the exact same spot and take the same shots properly. But if any Real Photographers buzz on our front door and expect to get out onto our roof, well, that might not work. Personally, I would allow it, on condition that I was permitted by the RP to photo him or her taking his or her photos.