Incoming from Michael Jennings: One for you.
It certainly is. Apparently, in Mexico, Uber is using drones to advertise itself, by having them hover, with signs, over traffic jams: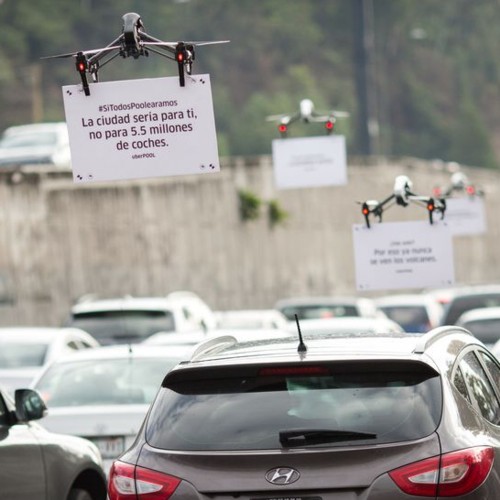 Drones to carry adverts, or signs. But of course. The possibilities are endless, and the probability is: lots of complaining, drone destruction, car crashes blamed on drones carrying adverts or signs, etc.
Imagine it. You are going at a speed considered too fast by the Big Computer in the Sky, so it sends a drone out to fly out in front of you, telling you to slow down or be fined. Or more probably, just telling you that you have already have been fined. Ah, modern life. Science fiction just never sees it coming.
By the way, what is that sign saying?