Or so I assume. I can't think what else might have created this effect: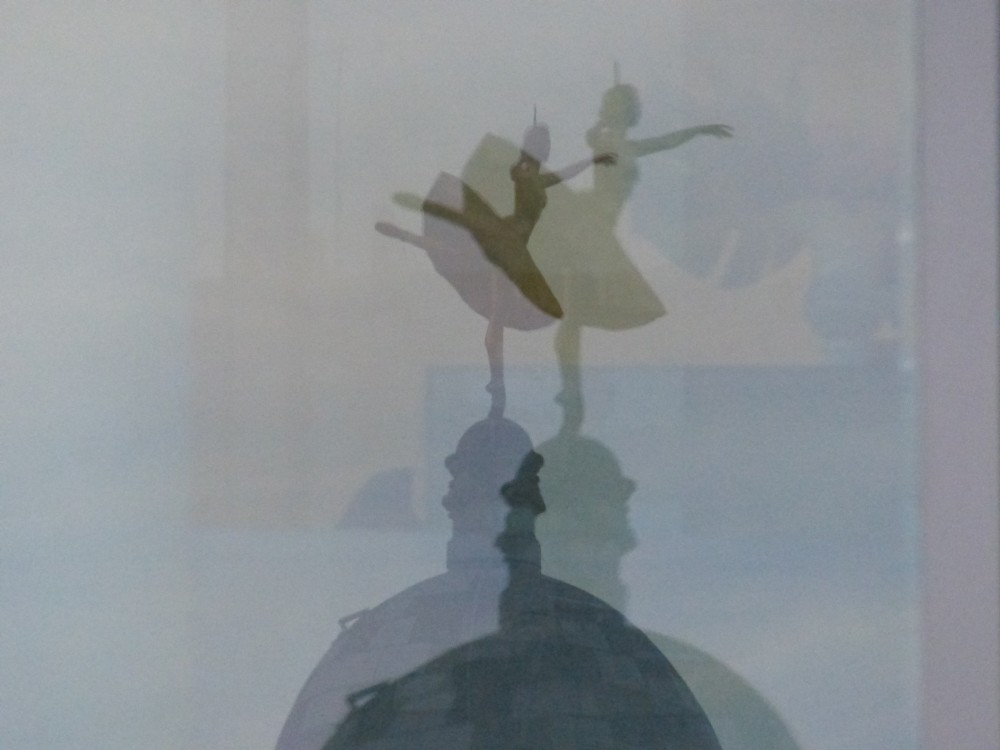 Yes, it's quota photo time, and that Pavlova statue on top of the Victoria Palace Theatre never fails to charm.
I took lots of similarly double glazed photos of Pavlova at the time I took this one, this one being my favourite.
Previous, quite recent, Pavlova statue pictures can be seen here, here, and here.
A new category is long overdue, but as of now I'm off to bed.