Indeed, I love that ballerina and her cranes: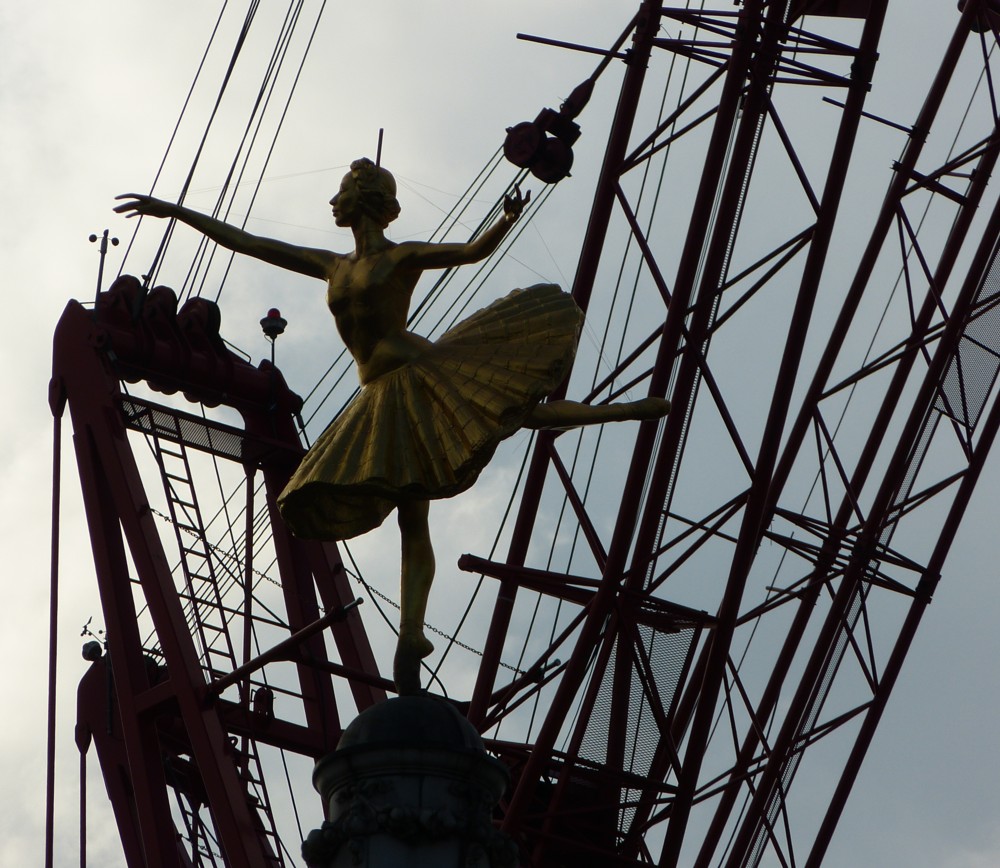 Photoed by me this afternoon.
A little googling suggests to me that I am almost the only one who enjoys this confluence of balletic grace, old and new. But my googling is nothing to write home about and maybe the www is awash with Pavlova with cranes photos.