Yes, it's another posting about photographing London's Big Things from a high up place.
On July 27th of last year, I found myself at the top of Kings College, London, and a week later I posted a few of the photos I managed to take from that vantage point.
Many of the photos I took looked like this: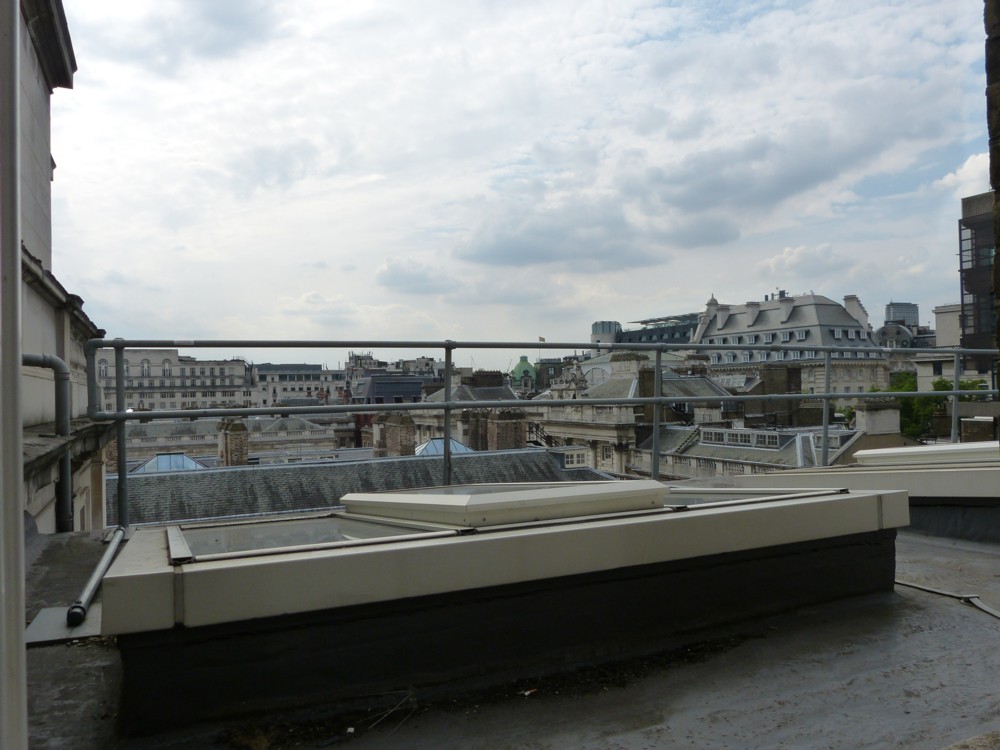 In other words, general, semi-panoramic views, just hoovering up whatever was there to be seen, to be looked at in more detail later.
But after taking that photo, I realised that this view included what looked like another very promising vantage point: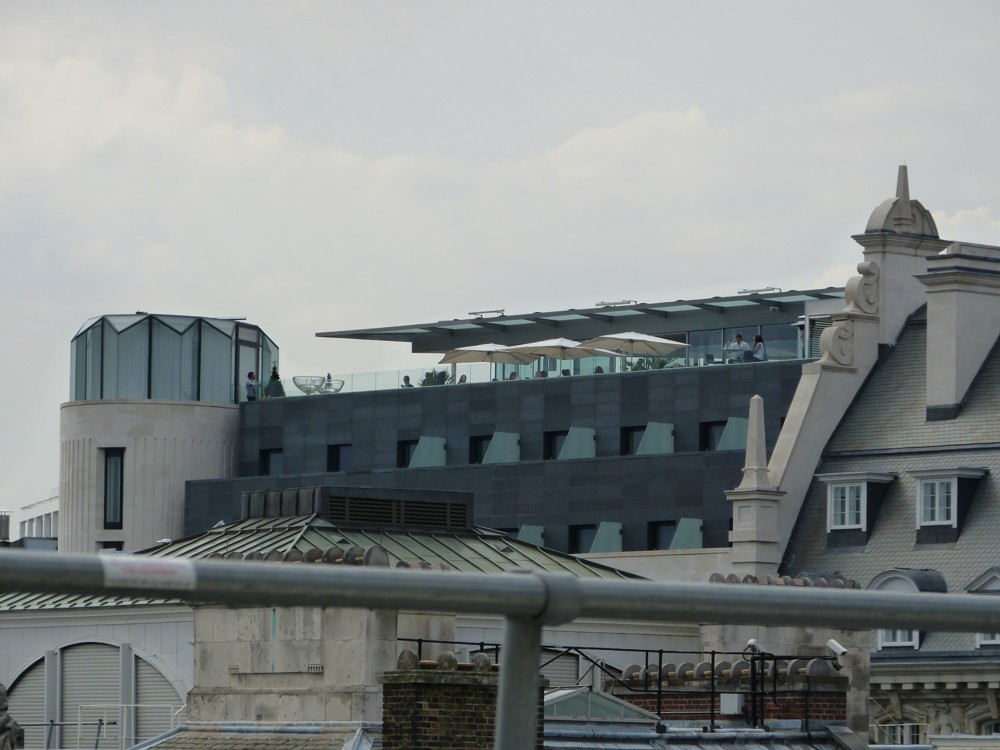 When I got home, I did some googling, and found out that this place must be the Radio Bar at the top of the ME Hotel. The ME Hotel is at the westerly spike of the Aldwych semi-circle, so to speak.
Here is another good picture of this place, and of the kind of views that may be had from it.
So, I had a go at visiting this soon after finding this out, in August, but there was a queue, and I am not good with queues. Queues mean waiting in the queue, and also mean that when you finally get there, there will be lots of people in the way of my photographing, and worse, that they may be in a hurry to get rid of you (especially if you are a photographer), rather than glad to see you. So, I decided to try it again when the weather was nice, but colder.
And recently, on January 25th, I did this. Me being me, I took lots of views, and lots of views with fellow digital photographers taking shots of the views:
I also cranked up the zoom, and took lots of views like this:
This Radio Bar is one of the very best places I know of to look out over London.
With views that touch the clouds and include Tower Bridge, the Shard, London Bridge, Saint Paul's Cathedral, Tate Modern, Somerset House, Southbank, London Eye, Houses of Parliament, and the theatre district of Covent Garden, the rooftop bar at the ME London raises the bar on the enjoyment of social life whilst having a drink in the lounge.
Boastful but fair, although I think I marginally prefer, for the way it is laid out, One New Change. But the views from this new place are an order of magnitude better.
On January 25th, I purchased not just the one over-priced (actually a blazing bargain, given what I was really buying) drink, but, after I had finished taking snaps, another.
I returned to the ME Radio Bar just over a week ago, but … later.