Much humour is to be had by modifying a cliché, and something similar applies to photography. The Eiffel Tower features in many photos. The chimney pots of Paris, not quite so much.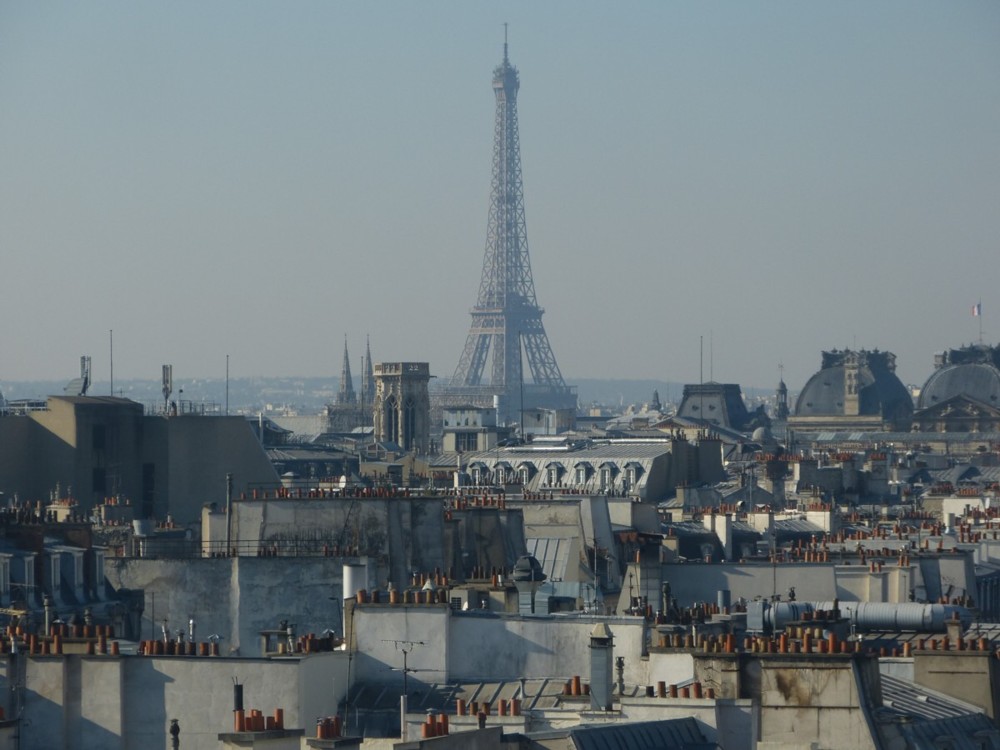 That was taken on February 2nd 2012, from the Pompidou Centre.
I an still stunned by how brilliant my new, cheap computer screen is. Pictures like this one become hugely better than I remember them first time around, and wandering around in my photo-archives is more enjoyable than ever before.
Here is another picture taken at the same time from the same place. Also lots of chimneys, though you have to look a bit more closely this time. But in the background there, La Défense, Paris's Big New Things district.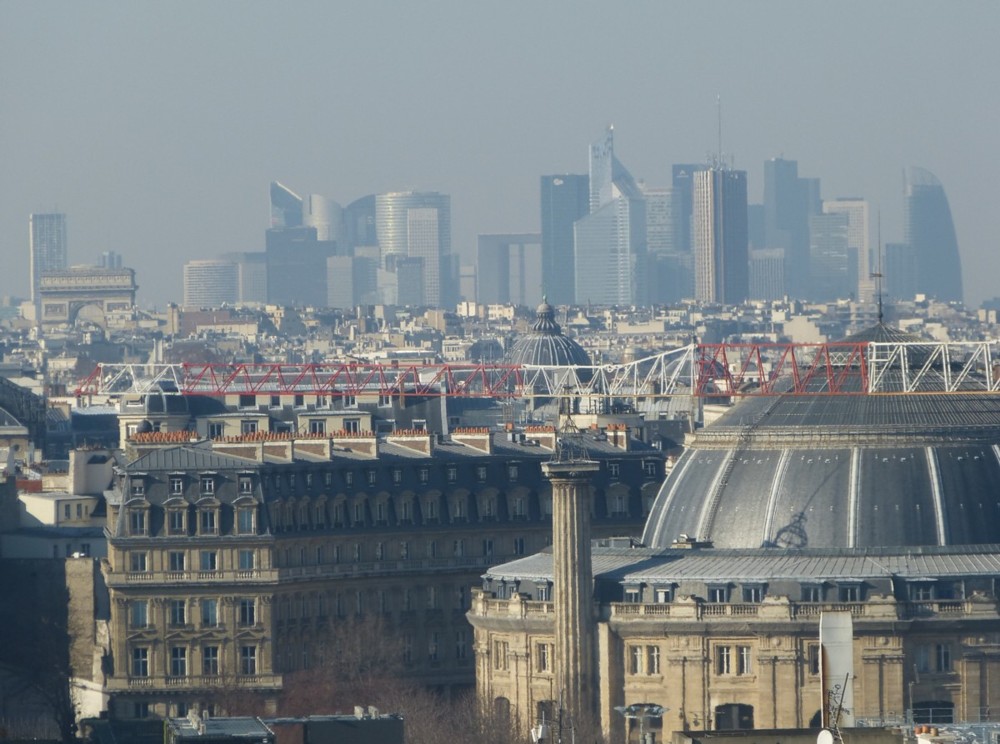 What that big dome is in the foreground, I don't know. I was staying with Antoine Clarke when I took these snaps, and in fact he was up there with me when I took these. Maybe he can tell us what that big curvey thing is. When you take pictures of some big thing, there is a presumption that you do care what it is, but personally, in this case, I don't really care. There are more than enough mysterious buildings like this in London to keep me wondering, without me fretting about mystery buildings in Paris. But maybe you would like to know.
And yes, I am almost certain that is a crane.
One other thing. This new screen has me thinking that maybe the size of pictures I am putting up here may be a bit wrong. When you click on the above two, you'll get them at 1200×900, which is bigger than I usually do, because now my own screen is bigger. Is this either too big, or too small? I'd welcome anyone's opinion on that.