I see that BBC4 TV is showing a programme about the late Spike Milligan tonight. In fact I have just started watching it. So far it has been a parade of dreary Milligan relatives who I do not want to know about.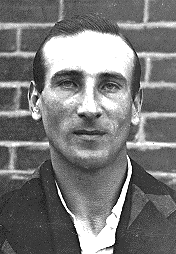 It so happens that I was having Spike Milligan thoughts myself today, without any such TV provocation.
My Milliganic thoughts were prompted by a little piece they did during the lunch interval of the C4 TV coverage of the Ashes Test Match (England 229-4 after a rain interrupted first day) about the notorious Bodyline Tour of 1932, the one where England bowled short and nasty balls at Don Bradman.
In particular, they showed some clips of the notorious England captain on that tour, Douglas Jardine, pictured on the right. Jardine had a long, thin face, and a mouth which, like Milligan's, did not go all that far sideways. Jardine also had a way of talking that combined pomposity, slowness (as if talking to a foreigner), and fear of the camera, which you could see in his darting and nervous eyes. I swear Milligan must have watched this, because many of his upper class twit routines were just like this. Voice, manner, nuances, everything. Maybe all posh people talked like that on camera in those days, but it wouldn't surprise me a bit to learn that Mlligan paid particular attention to Jardine.
See also the two further – extremely Milliganic – pictures of Jardine at the other end the above link.