Blatant quota posting, in the form of an intriguing little photography scene right near where I live, in Vincent Square, this afternoon, as I was walking home. Many is the time I have taken photos through those railings, often of things like the sun on the Wheel, or of Big Ben which can be seen above and beyond the cricket pavilion (which you can just see on the top left here) on the far side of the square.
I like how the Vincent Square sign is included. This is the exact picture I took, no cropping, even though I don't remember giving any thought to that sign. I think it was just luck.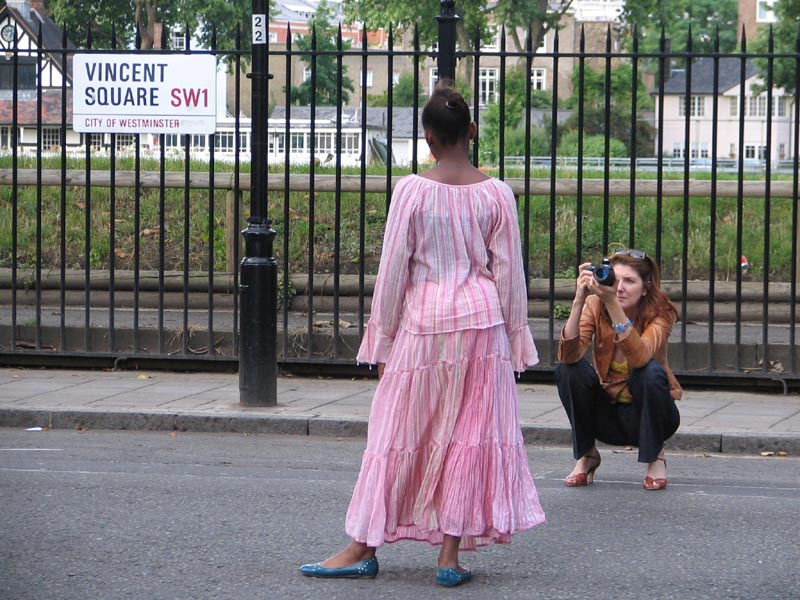 Click to get it bigger.
I like the shoes that the ladies are each wearing.
More opportunist photography from me here. I took that picture only minutes before taking this one.