Most internetted photos of Bilbao's Guggenheim Museum, designed by Frank Gehry, look like this: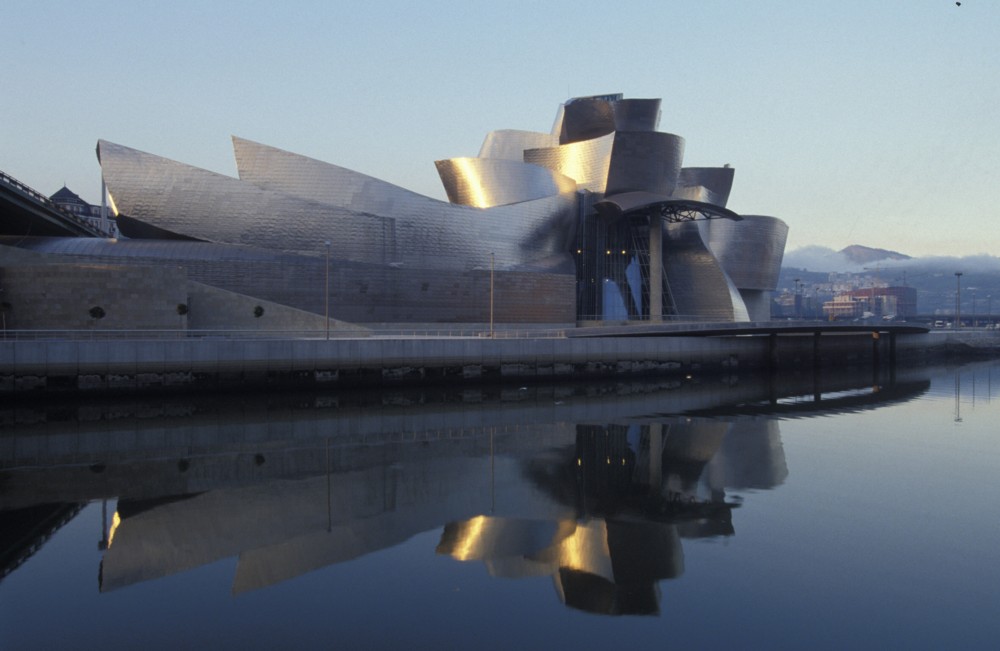 Which I found here.
But the fact that almost all the internetted photos of this building look like that is misleading.
Here is a corrective, in the form of the exact sort of photo of this building that the pros earn their money by doing the exact opposite of: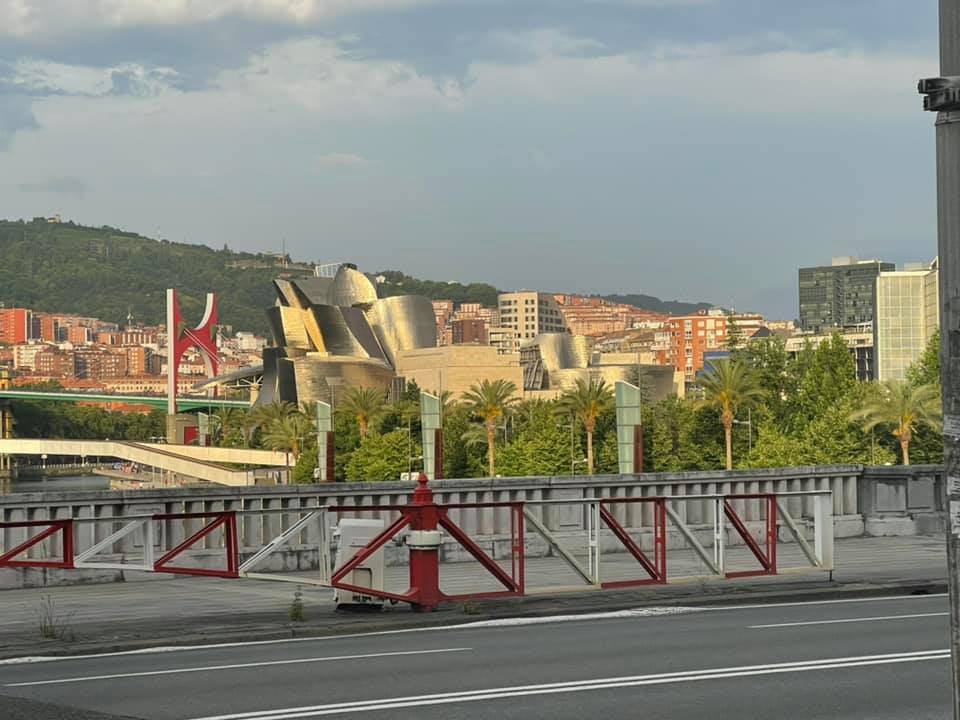 Yet one more illustration of a belief I have long held about us amateur photoers, which is that we amateur photoers often tell you more about how a building actually looks, if you actually go there, than many of the photos carefully contrived by the professionals.
I hope that Michael Jennings does not object to being called an amateur photoer. By this I do not mean that he is a bad photoer. On the contrary …
I also particularly liked this photo of Michael's, of Bilbao's big transporter bridge