More socialising today. Returned home exhausted and had a sleep. With luck, fuller report with photos follows, although nothing promised. For now, this ice cream photo must suff-ice: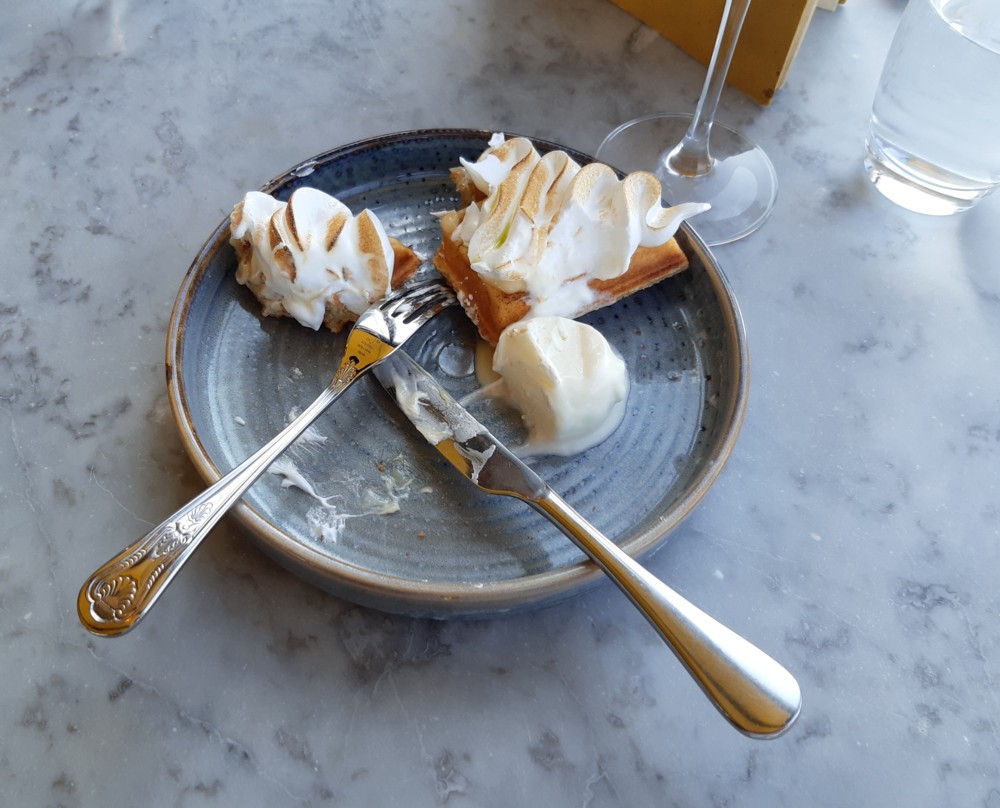 This was in something called the Duck & Waffle, which is way up at the top of a City of London Big Thing. I had ice cream and waffle, the waffle being the reason for the knife and fork. But this worked well for the ice cream also.
A spoon was also provided, and I did use this right at the end after the ice cream, which had begun very cold and solid, had melted.