Here we go: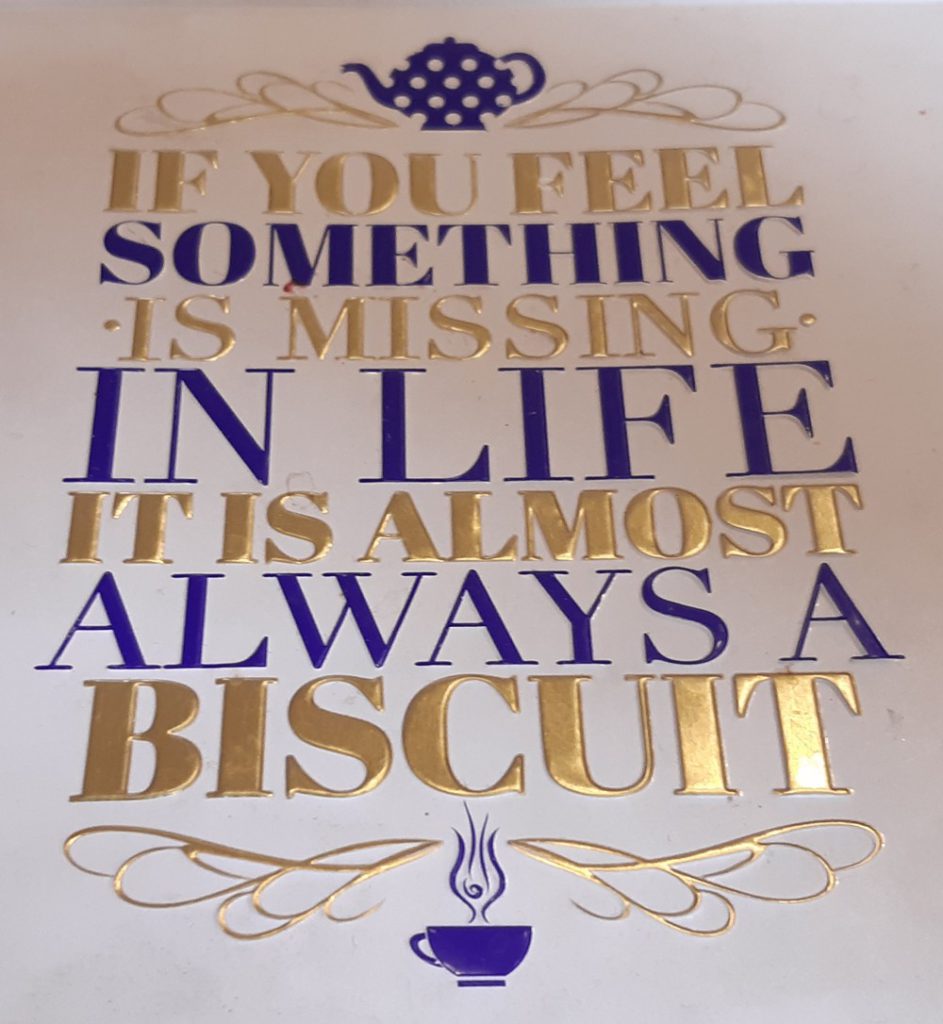 It's been a quiet day here at BMNB, which is not surprising given how wonderful the weather has been. Just the right amount of warm. Not a cloud in the sky. Perfect. Who, on a day like this, spends their time looking at a mere blog? Well, a few of you did, but fewer even than usual, and that's absolutely fine by me given how fine the weather was today.
I journeyed out into south London to visit friends, the above photo being of a big biscuit tin they showed me, which provoked a brief discussion of the decidedly odd role played by biscuits in Roman Catholicism. I had not seen these friends face-to-face since the Plague struck, and it was a hugely enjoyable day, not least because of the chance I had to get to know the young son of the household. I was awake for at least half of last night fretting about whether I'd wake up in time, so was severely sleep deprived this morning. But the company from lunchtime onwards, to say nothing of the lunch itself, was so good that it had me completely forgetting that, and even though it is now nearly midnight I'm still wide awake. Nothing like reconnecting with friends to wake you up, by which I mean wake me up, especially when that company includes a boisterous boy.
As for the weather, well, I seriously doubt whether weather this year will ever be any better than it was today:
1: View from my friends' garden; 2: Kent House Railway Station, a station whose platform clutter is particularly noticeable; 3: The towers of Vauxhall, as seen through the window of the train back to Victoria, which also reflects the view out of the train window opposite; 4: The same towers through the same window, this time with Brixtonian graffiti in the foreground: 5: More Quite Big Things, this time those surrounding the now dwarfed US Embassy and the newly redeveloped Battersea Power Station. Total number of clouds to be seen: zero.
What has actually been missing from my life in recent months is not biscuits. It has been the chance to meet up with more than only a tiny few good friends. An Osimertinib a day is still way out in front as the best way for my lung cancer to be kept at bay. But, if how today felt is anything to go by, then a very creditable second in that contest is: the best sort of company in the best sort of weather.