Evening all … 1 million marched in London 2 weeks ago … and nobody died of Covid.
And in the follow up tweets, this: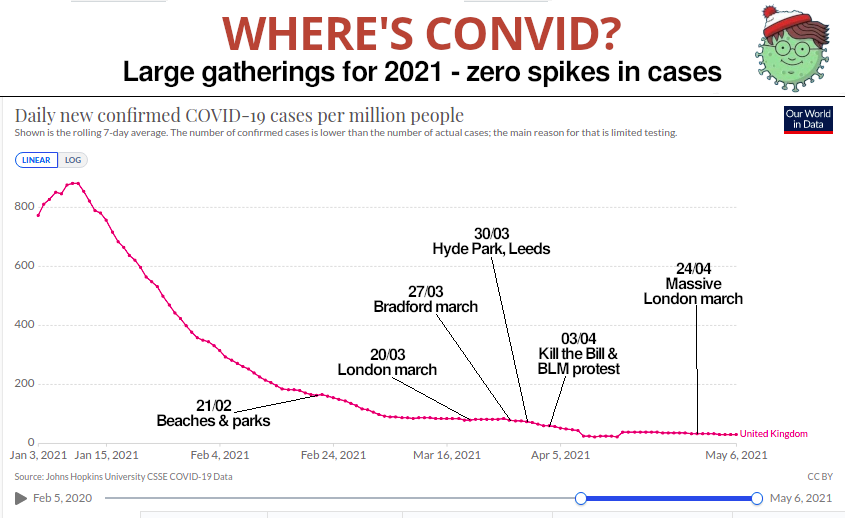 I don't know why it's "CONVID" rather than COVID.
To be clear, the question is not: Are they now getting this wrong? Yes, of course, but merely guessing wrong is forgiveable. The question is: Should they have known a long time ago? I suspect: Yes again.
I reserve the right to change my mind about all things Covid. (Come to think of it, something like that applies to everything I say.)
But, see also, this on Samizdata today. Every time I see a clever person talking this way, the more I am inclined to believe it was all a horrible over-reaction. And yes, this is an "argument from authority". Arguments from authority are to be taken with seasoning, but they are not a "fallacy", like post ergo propter hoc (after therefore because). They aren't definitive proof, because experts can certainly be wrong. But they are a clue, to add to all the other clues.