I love to photo photos like this: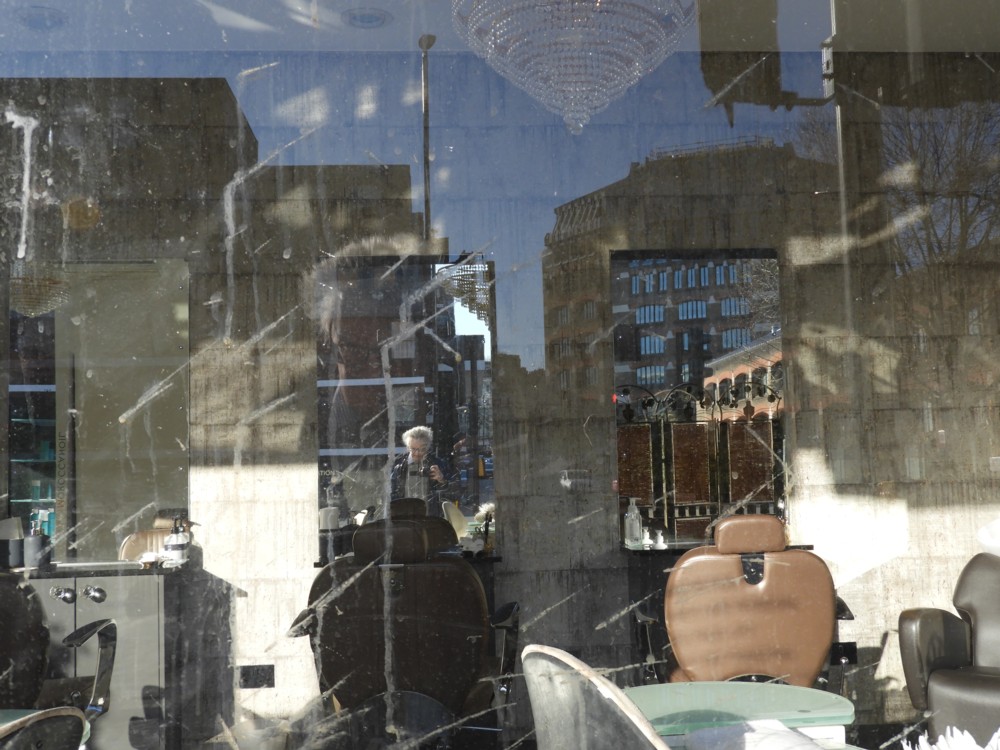 Chaos! Modern Art, only for real! I think it's a coffee place of some kind,, or maybe a hairdo place that also sells coffee. There are a couple of Brian Micklethwaits in there, reflected in the window, and in a mirror behind the window. (I photo myself instead of photoing strangers.)
And, there's this building …: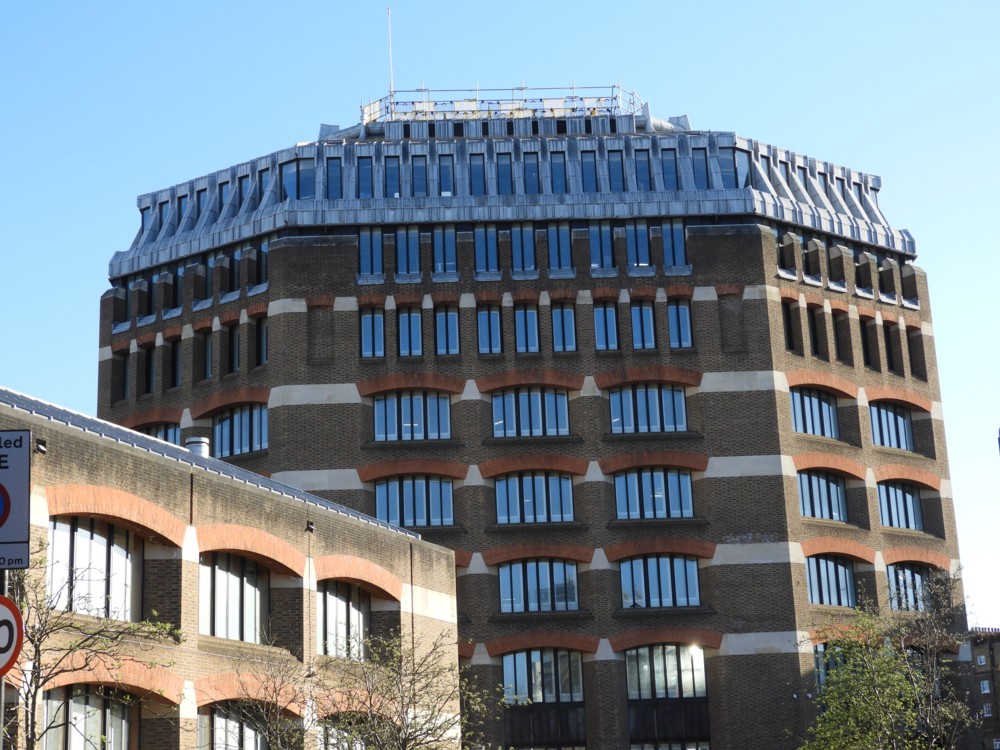 … which used to be the Office for National Statistics, until that enterprise moved to South Wales. Since then, I don't know who has been occupying it. Some even spookier government enterprise or enterprises is my guess. Somehow it doesn't look like the sort of building that would make regular people very welcome. Too much like a Modernistical version of a medieval fortress. It looks like the sort of building with occupants who think that they might one day have to defend themselves against angry mobs.
Underneath it is Pimlico Tube Station.