In a recent posting here, I speculated that my next "camera" might also be my next mobile. Setting aside the question of whether I live long enough to be making any such decision, I think I probably blogged too soon. I did mention zoom, as something a mobile phone might not do well enough, and zoom might indeed be, for me, a deal breaker. Below are three images which illustrate what I mean.
Here is a photo I photoed, in the summer of 2016, from favourite-London-location-of-mine, now shut of course, the top of the Tate Modern Extension: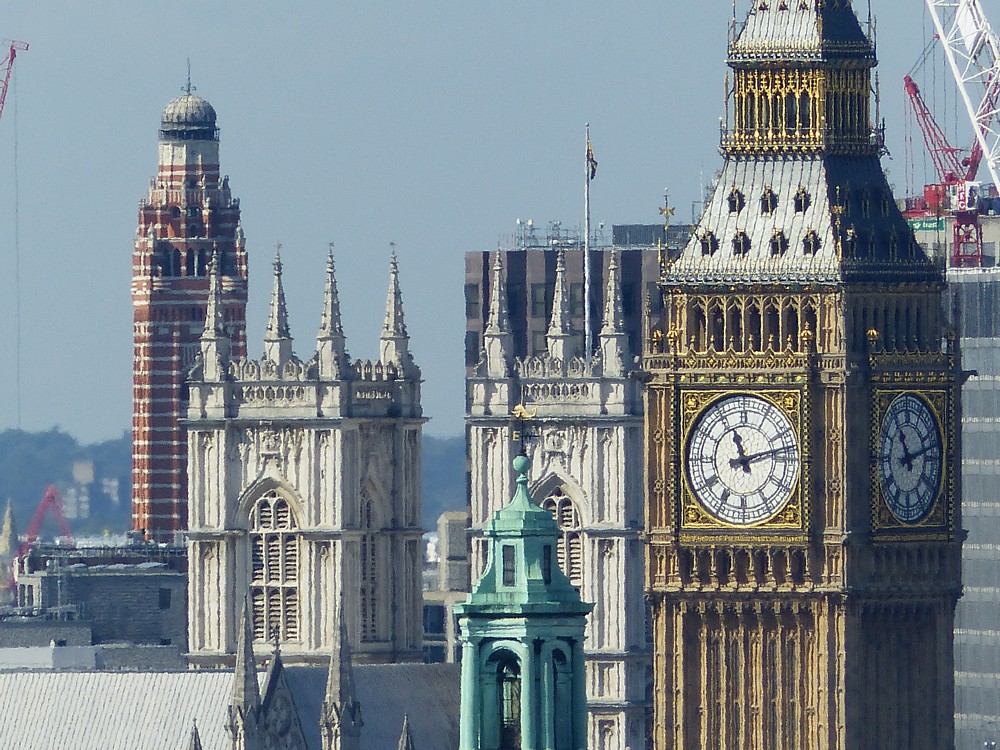 That photo being favourite genre of mine: Big Things (in this case Ancient Big Things) in alignment with each other. In descending order of recognisability, and going from nearest to furthest, those are Big Ben, the twin towers of Westminster Abbey, and the single but splendid tower of Westminster Cathedral. The little green tower in the foreground is on the top of County Hall.
But here is my camera pointing in the exact same direction, minus any zoom: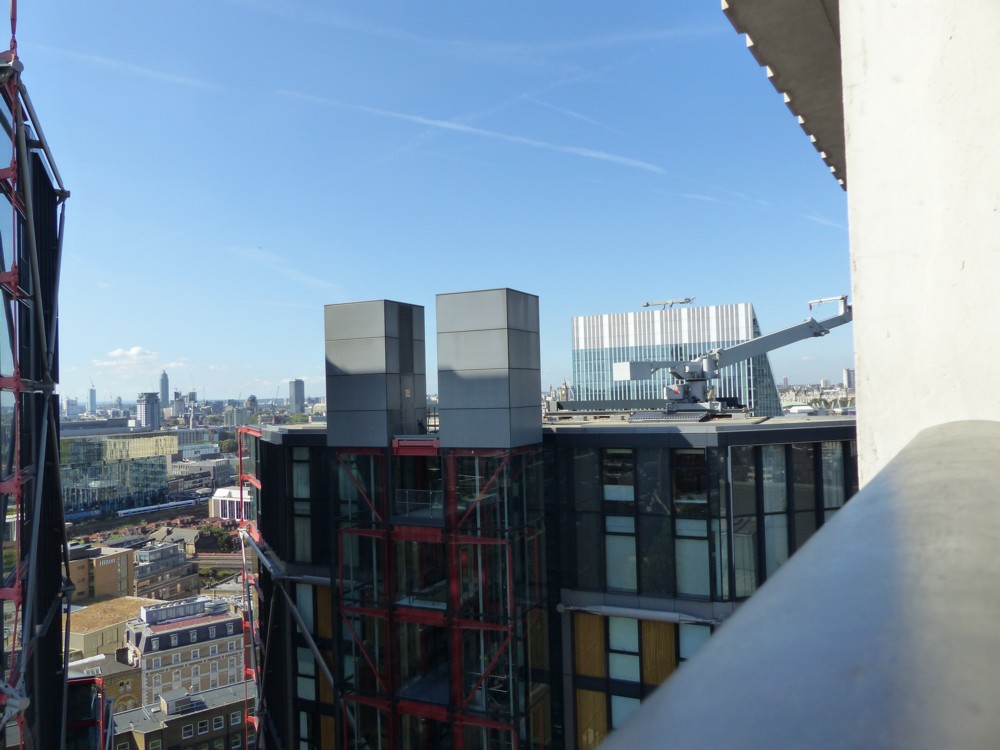 I know. You can't really tell where that clock and those cathedrals even are. Well, the scene in the top photo is to be observed just to the right of the right hand lift shaft of those two lift shafts, and just to the left of the angular glass top of 240 Blackfriars.
If I tried getting the same view with my current mobile, that view would probably look – and here I'm quoting and expanding, so to speak, from the relevant bit of the photo above – more like this: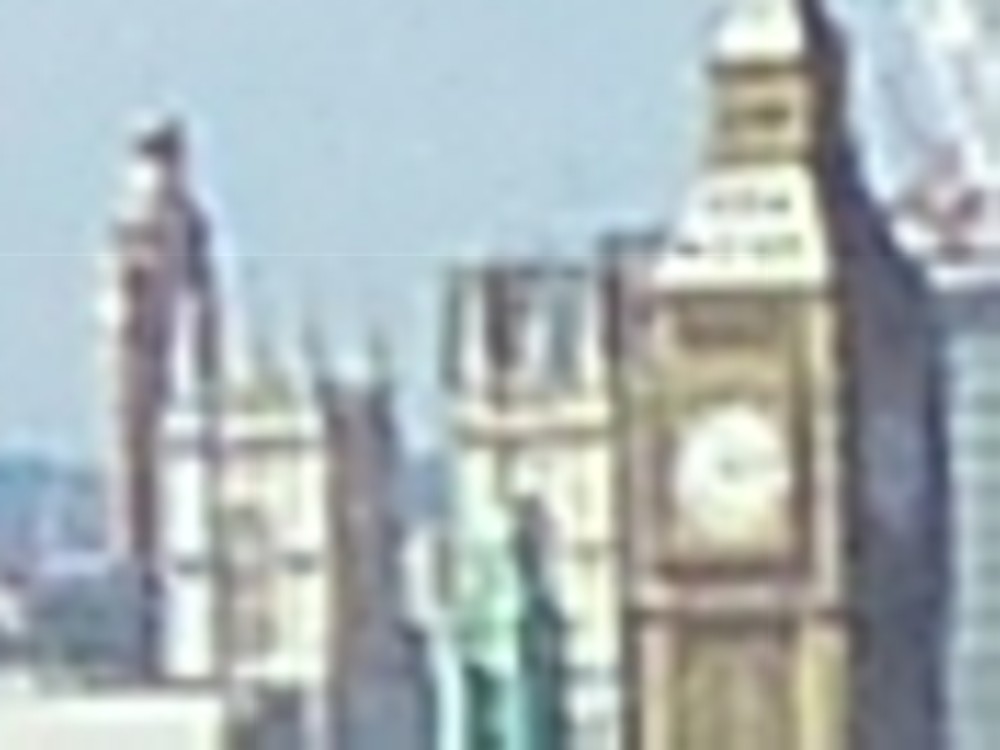 I love these sorts of alignments and juxtapositions. Often, as above, they can only be photoed with lots of zoom. Just getting closer to the Big Things in question would not be an option, because the alignment only happens if you are in the right high-up spot where you can see it from, and this may be a long way from the aligned Big Things. So, I have to have lots of zoom.
Mobiles achieve megazoom by actually having separate cameras for different amounts of zooming. Will this ever get as good as my present camera type camera? Maybe, but in the sort of time-frame I am looking at now I rather doubt it.