I never take these Big Things for granted, merely on the strength of early fake photos of how they might look, but fingers crossed, here's the City of London's next one: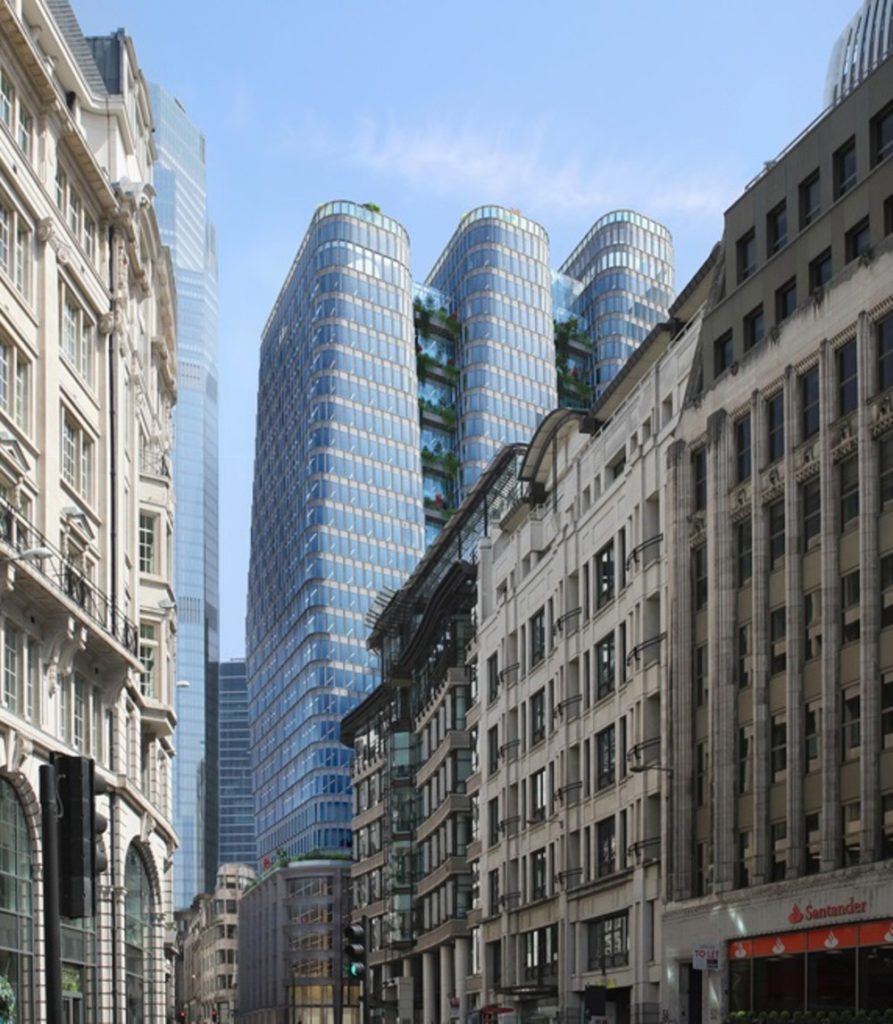 Or is that next three?
It (or they) apparently got planning approval yesterday.
One of my little pleasures in life is reading the comments on such postings as this one by Olly Wainwright on Twitter, with lots of people grumbling about the next proposed Big Thing. Not, you suspect, because they particularly hate its design but because really they hate all the London Big Things and would have preferred London to stagnate instead of carrying on being capitalist. I also like it when others join in with things like "Well, I actually quite like the Walkie Talkie." As do I.
Plus, talking of Walkie Talkie, and as other commenters asked: What will be its nickname?