I plan on spending my afternoon and evening today concentrating entirely on … something else, so here, it's quota photo time, just to get it out of the way and out of my head.
Which happens to mean a couple more crowd scenes. To add to the collection.
First up, on the South Bank, and in particular on top of the Queen Elizabeth Hall: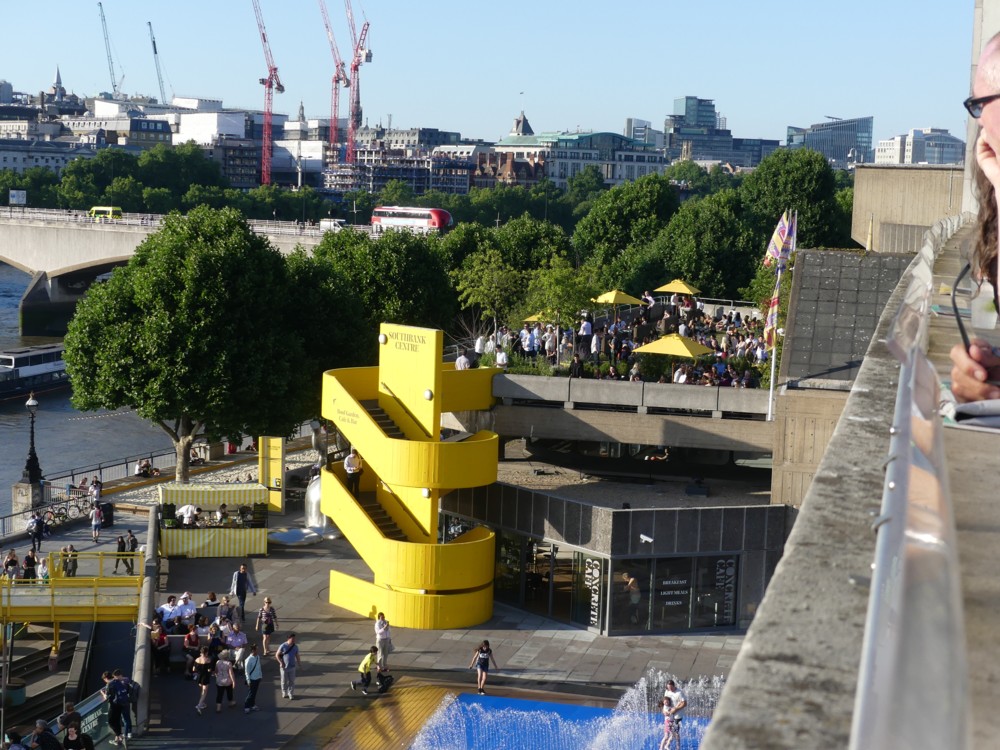 Photoed, I'm pretty sure, from a balcony near the top of the Royal Festival Hall. A bit wonky, but I like it as it is. Wouldn't want to be cropping those cranes in the distance. Which are gone now, I assume. The only crane cluster left in London that I can think of off hand is the one in Battersea.
And here is another crowd scene, this time from way back in 2004: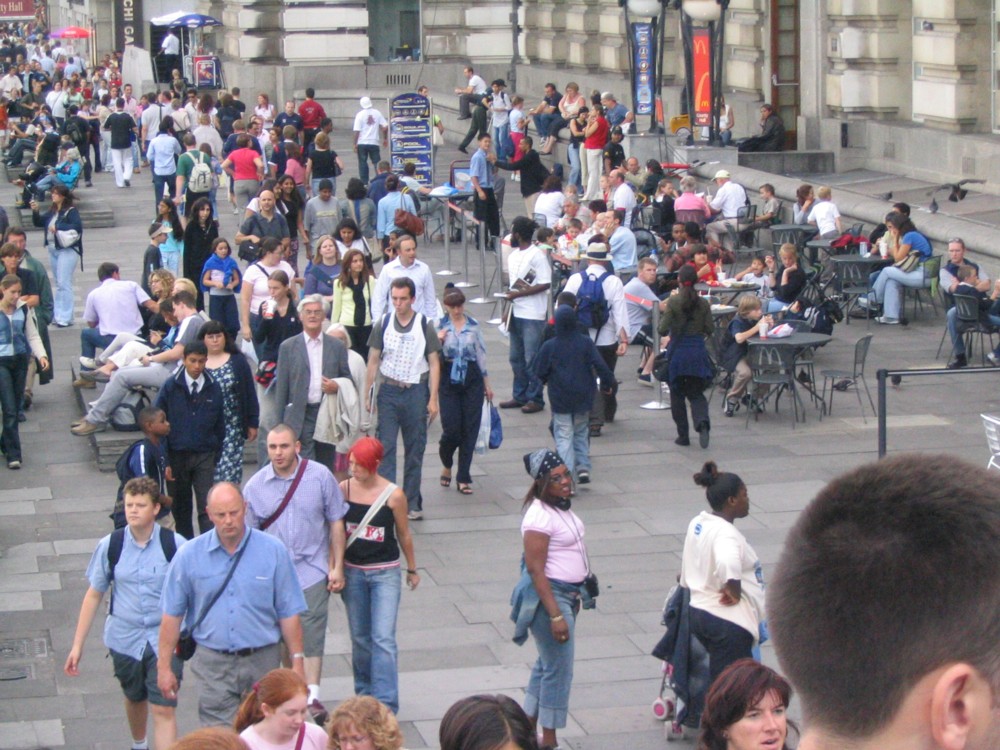 Which, I think, makes it somewhat more interesting. (Photoed down from the Westminster Bridge approach, south end. I was near to the Lion statue.)
Following on from Alastair's comments on this posting, about the stabilisation of casual fashion during the last two decades or so, I think we see in that photo the last casual fashion switch, which concerns the tucking-in of shirts. I still do this, under my always worn (because it's full of vital stuff like wallet, handkerchiefs, purse, etc.) jacket. I still, always, tuck my shirt in, no matter how casual I'm being. But very few others were still doing this, even back in 2004. I'm looking in particular at the three guys in blue shirts, bottom left, one of whom is holding hands with the orange hair lady. One shirt tucked in, two not. Behind them, a guy in a white shirt, and a jacket, the way I still do, but that's already rare. Note how two of the blue shirt guys at the front have small man bags instead of jackets.
I could go on, but like I say, I have other matters to attend to now.