The Moose Cup Powered By Daraz being the trophy that the Sri Lankan and English cricket teams are now battling, out there in Sri Lanka, to win.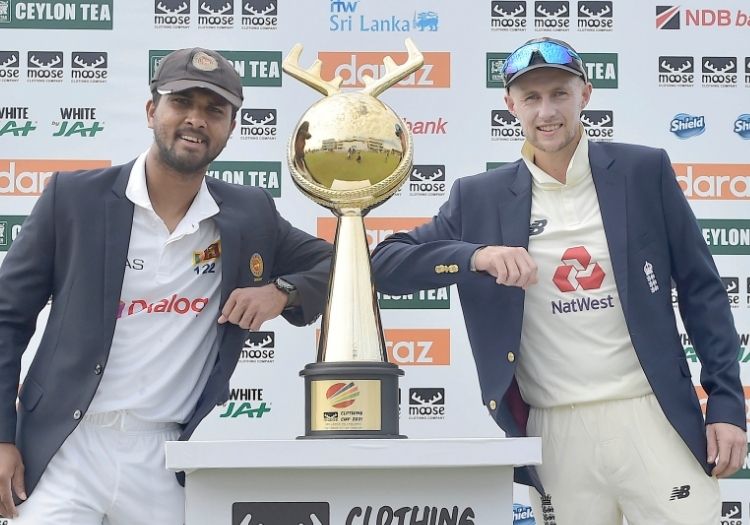 The Moose Cup Powered by Daraz is a regular cricket trophy, except that its giant cricket ball has antlers. On the right, Joe Root, England captain. On the left, not sure, but I presume that's Karunaratne, not the Sri Lankan captain for this game because he damaged himself and couldn't play in it.
There have been two days of cricket so far, and England have the upper hand.
On the first day, Endland's Dom Bess didn't bowl well.