In February 2014 Dominic Frisby performed with his usual brilliance at my Last Friday of the Month meeting. He attracted a good crowd, and also brought his dog with him. Here's a photo I took of the crowd, and the dog: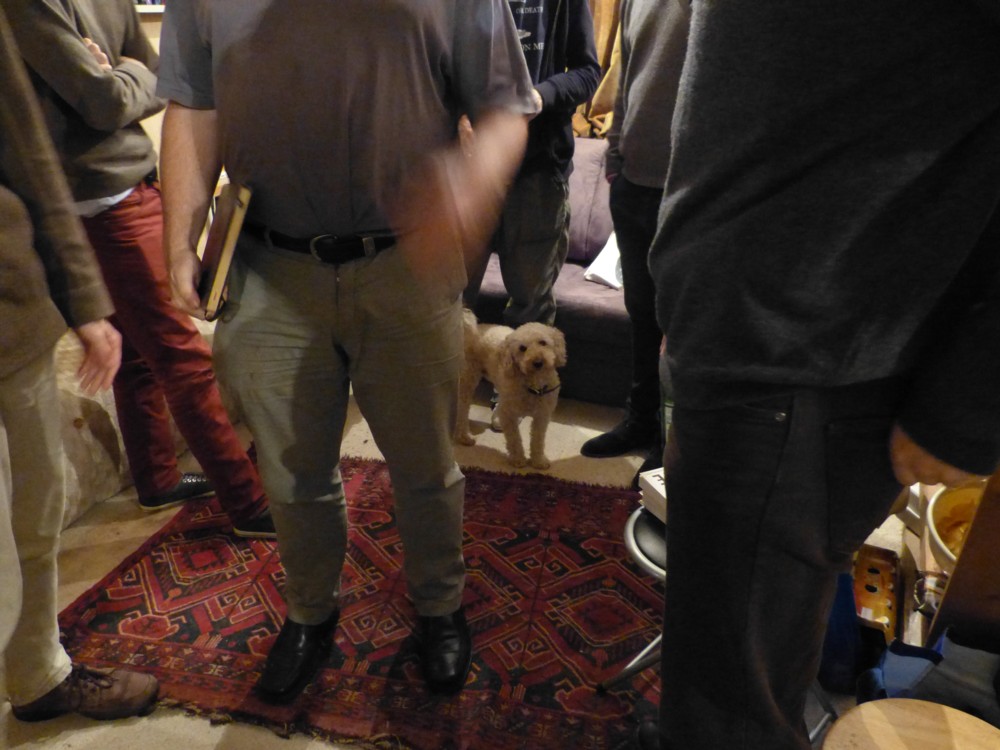 I still remember with pleasure how impeccably the dog behaved. Not a sound.
And here, unless I am very much mistaken, is the exact same dog, a little older, as featured at the top of a recent Daily Telegraph piece about Frisby: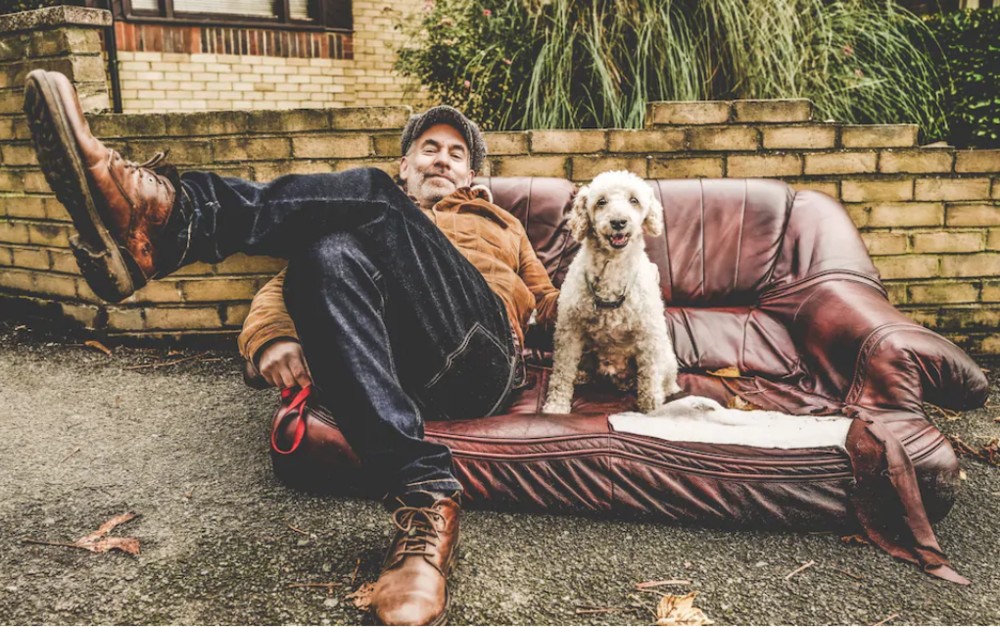 For those who, like me, do not care to pay their way past pay walls, here is the entire piece.