One of my favourite Twitter feeds is the one featuring historic cricket pictures, at which I recently discovered this photo: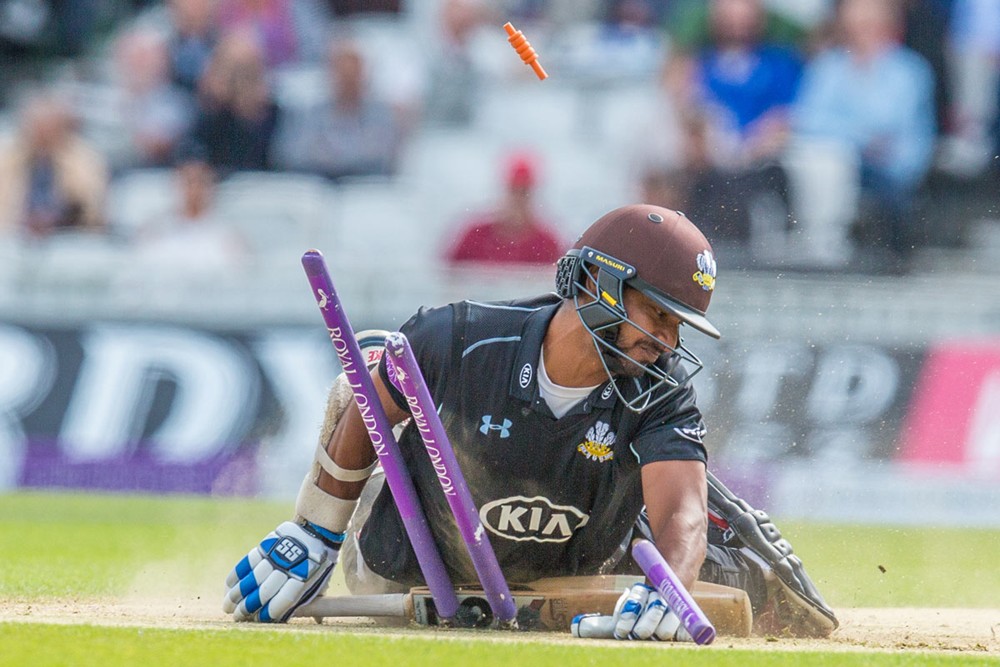 The reason I was so glad to see this photo was: I was there! I would have seen this! And I am delighted to see my high opinion of this innings of Sanga's agreed with by other Surrey fans.
I didn't photo that particular incident, and if I had it wouldn't have come out nearly as well as the photo above, but I did photo lots of other photos that day, of which one of my favourites was this, also of Kumar Sangakkara:
A photoer like me cannot compete with the Real Photographers when it comes to on-field action, several dozen yards away. So I made a point of photoing Sanga from close up, after the game was done and won.
As did others.
Here's the Cricinfo report of that day.