Things here have been a bit casual today, so here's a quota photo to beef things up, of the I Just Like It sort: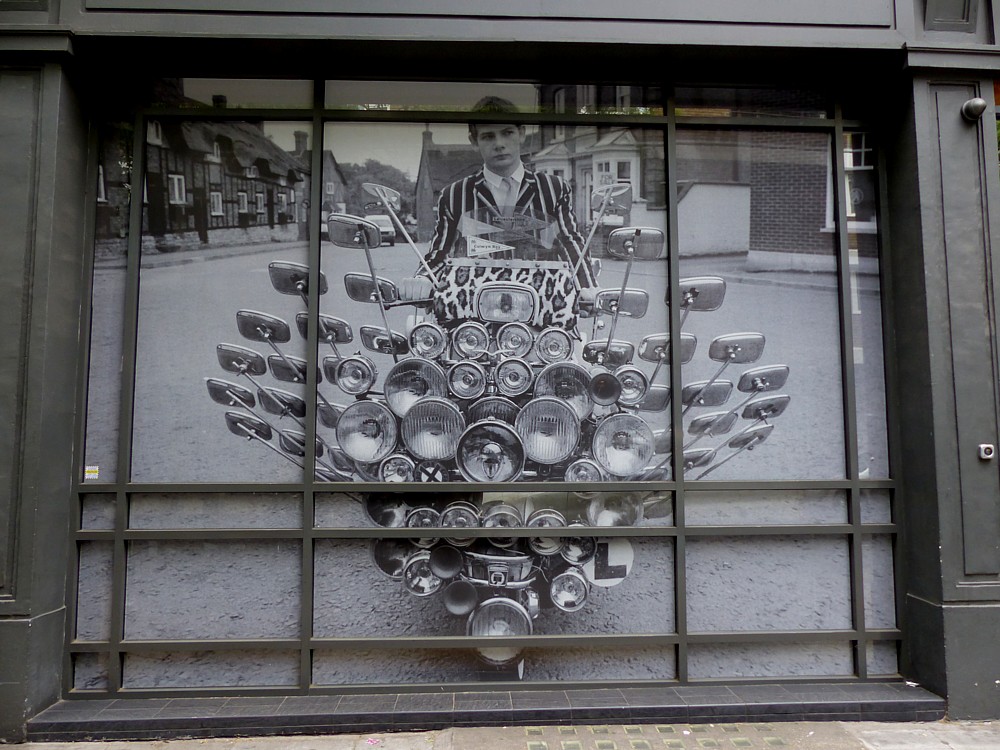 This mysterious photo was photoed by me somewhere in the Centre Point Covent Garden sort of area of London, in May 2015. I don't think I have ever done a blog posting about it before. I think that because I still don't know what I could possibly have said about it, and I don't know now either. What does it mean? He really wants to see what is in front of him, and what's behind him, is all I can think of.
It looks like a rather old photo, from the sixties or some such antique time, and maybe rather famous. But, what do I know?
I like the L-plate. Riding that would take a bit of learning.