I encountered this amazing place …: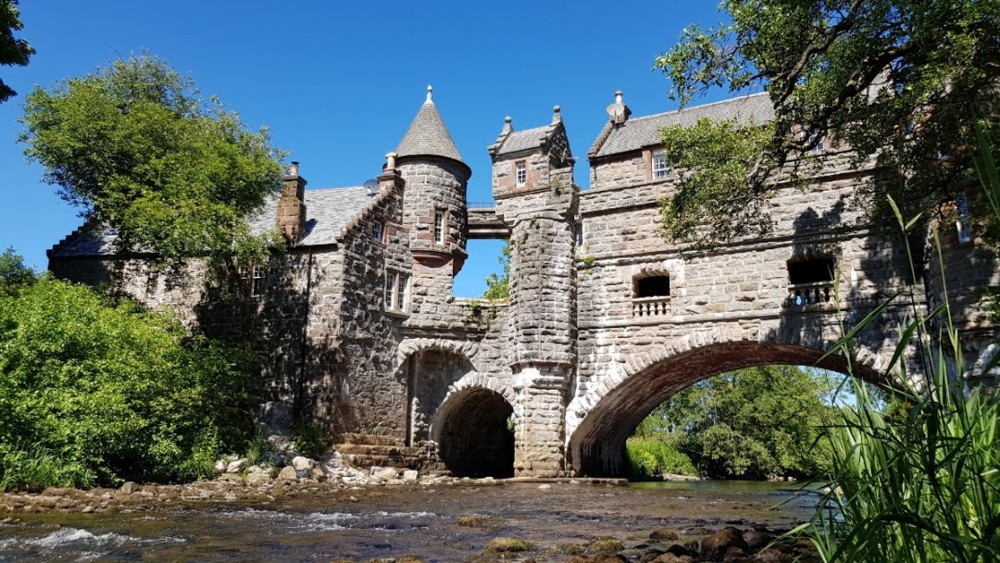 … on account of it being advertised at, of all bizarre places, This Is Why I'm Broke. Not the whole thing to buy, you understand, just a stay there for the night.
It's a late nineteenth century concoction. Fake Ancientism, in other words, at its considerable and Scottish Baronial best.
The above bridge was attached to Blackcraig Castle, both that "castle" and this bridge being the work of Patrick Allan-Fraser.
Also featured at TIWIB, and changing the subject somewhat, this gadget looks like it might come in rather handy.