I listened earlier in the week to this DarkHorse Podcast with Douglas Murray and Bret Weinstein, in which Murray describes what is going on in Portland, Oregon. And it's not good. Worth a listen, if you have the time. I've not heard Weinstein in podcast action before.
But, look who else joined in, as shown in the bottom right of this screen capture: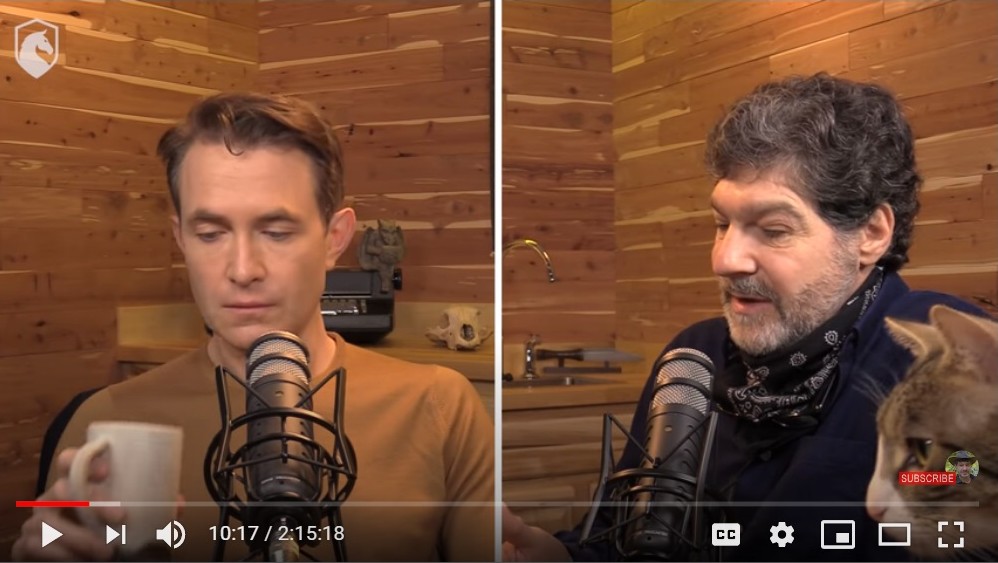 The cat made its first appearance in this interview at about 9:23.
What this illustrates is that cats who have been well treated by humans typically enjoy human company. When humans are doing things, cats often like to be part of it. Their anti-social reputation is rather undeserved, I think. Basically, they are not as insanely desirous of human company as most dogs are. By that standard nobody, cat or human, can possibly win any sociability contest. But by any reasonable standard, cats, provided, as I say, that they have been well treated by their human companions, are very ready to be companionable with humans.
How do Dark Horses feel about cats? Does this cat appear regularly on these podcasts? Does it boost traffic? I can't be the only one who has commented on this feline participation.