This duck has been in the news recently: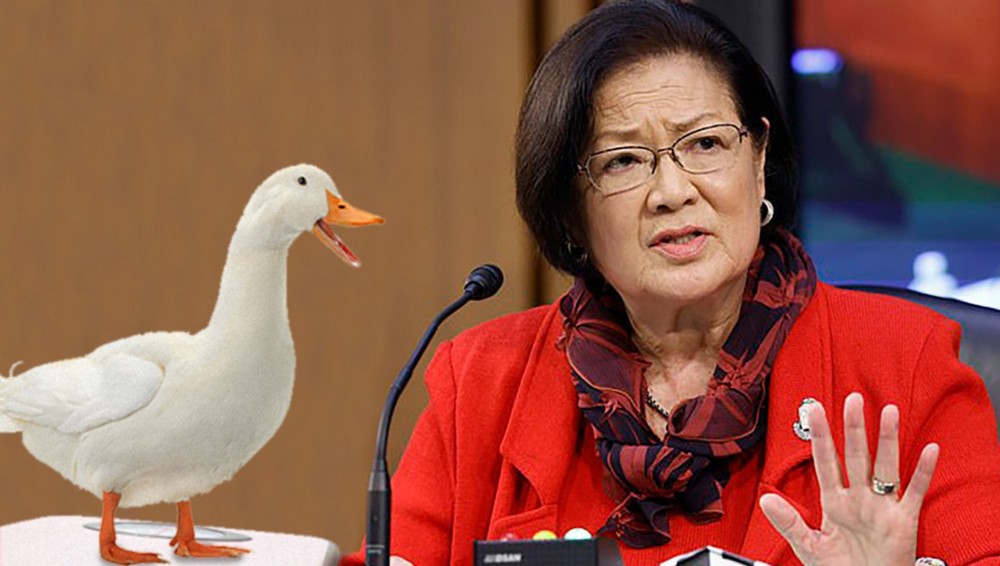 The Babylon Bee did a piece just over a week ago about how Senator Hirono, also to be seen in the fake-photo above, brought a duck with her to the Congressional Hearing concerning whether Amey Coney Barrett should be allowed to become a Supreme Court judge. If the duck weighs the same as ACB, then she's a witch!
Facebook disapproved of this mockery of their preferred political team, saying it incited violence, taking it down and taking various economic measures against the Bee, while telling the Bee to say nothing about having been thus admonished. But the Bee's Seth Dillon took public exception. Twitter also got in on this attempted censorship.
The Babylon Bee is wise not to base its business model on never publicly disagreeing with Facebook and Twitter and the rest of the Woke Social Media Platforms. By not depending on them and by never begging them for permission to do its business, but rather by mocking these social media all they like whenever these platforms try to screw with them, the Babylon Bee has turned the wokist workforce of these social media entities into a Streisand effect salesforce for the Bee and its various jokes and fancies.
Quack.