In that posting I did yesterday, it would have made sense to have included also a photo of how the old New Scotland Yard building used to look, given that I showed photos of how the place where it stood looked after it had been demolished and what is now there instead.
So, here is that old New Scotland Yard building, viewed from the roof of my block of flats, in 2016: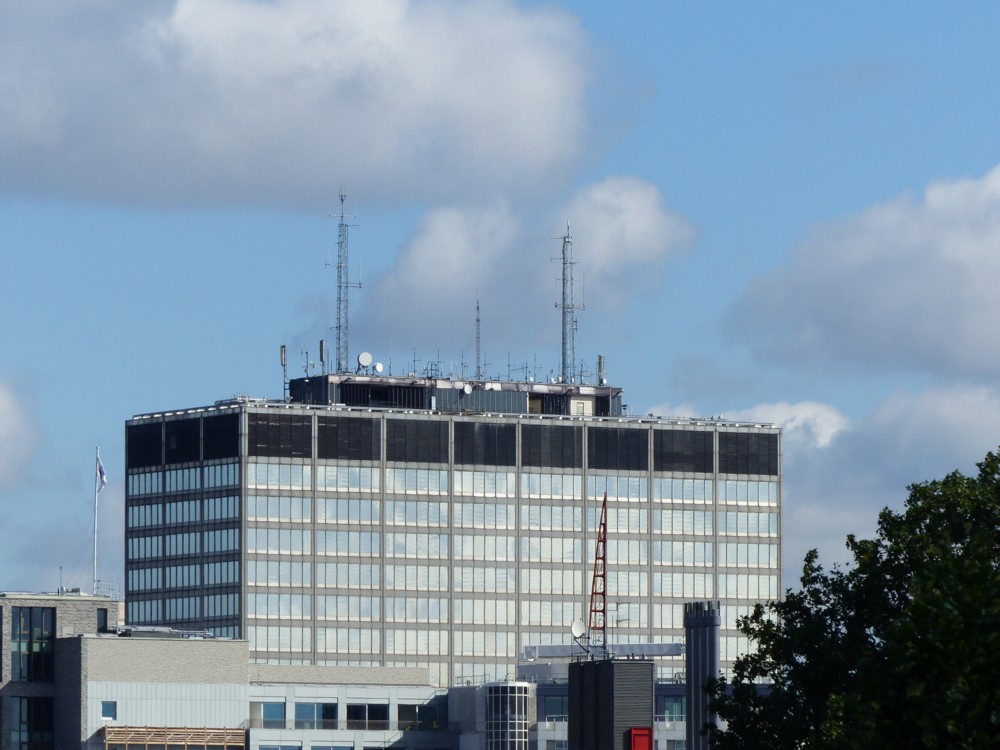 Not an especially distinguished building. Just a Brand-X Modernist box. I was fond of it because of its gloriously exuberant roof clutter, in such delightful contrast to its austere and repetitious facades. (The red spike in the foreground is the red spike on the top of the Headquarters of Channel 4 Television.)
Here is an earlier photo I photoed back in 2010 of this same building, from, of all out-of-the-way spots, the platform of South Bermondsey Railway Station, which is a substantial train ride away from my home off to the far side of London: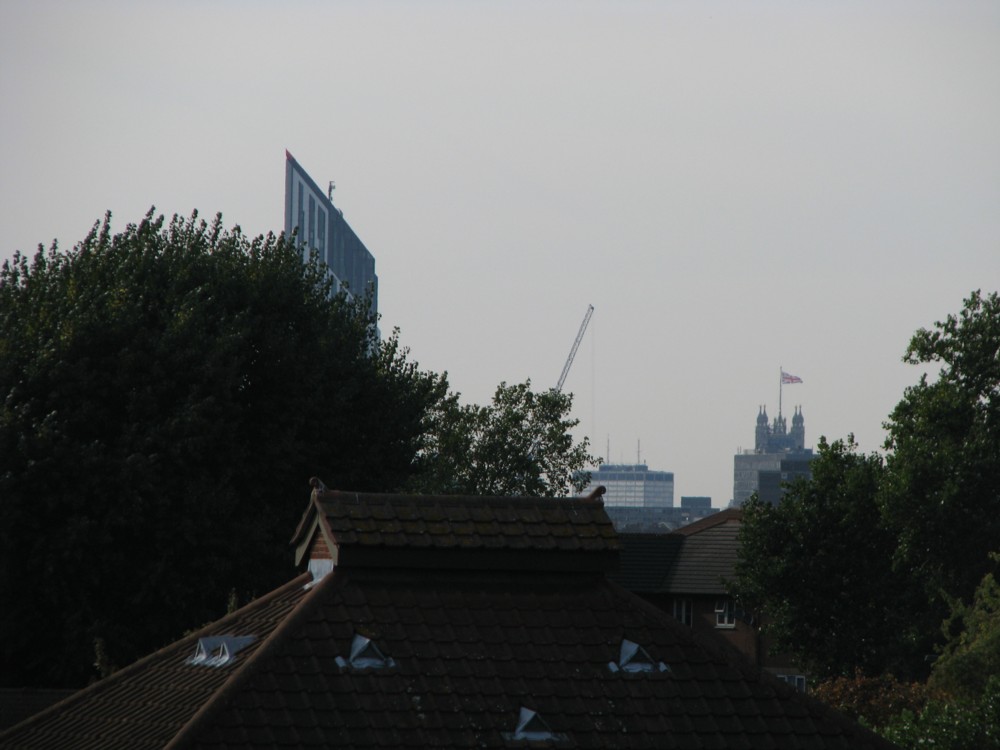 Yes, there it is, between the "other" Parliament Tower, the one with four spikes rather than just the one (plus a clock), and the Big Thing at the Elephant and Castle with the three holes in the top (seen sideways on).
Don't believe me? Zoom zoom, crop crop: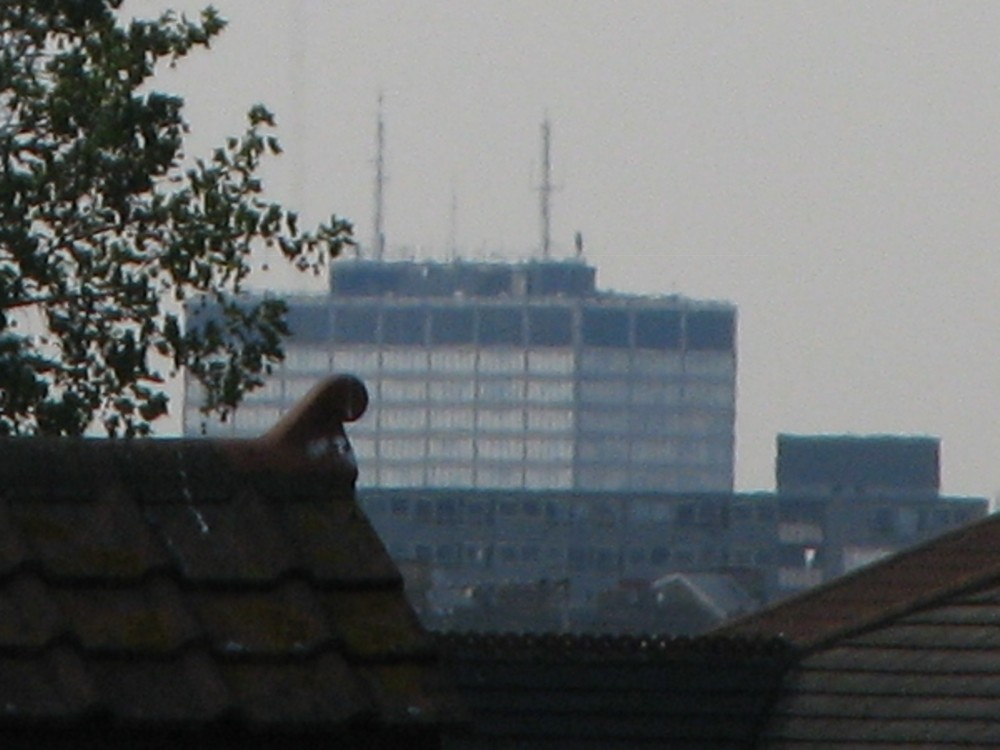 That's definitely it, I think you'll agree. I didn't realise I even had this photo until quite recently. I love these accidents of visibility, involving London's Big or in this case not so big Things. It is a constant delight to me when out and about just what you can see, from just where.
Presumably you can now see the new Towers that they have built there instead, from that same South Bermondsey platform. Memo to self: Go back there and check that out.