Another taxi, another advert, saying this: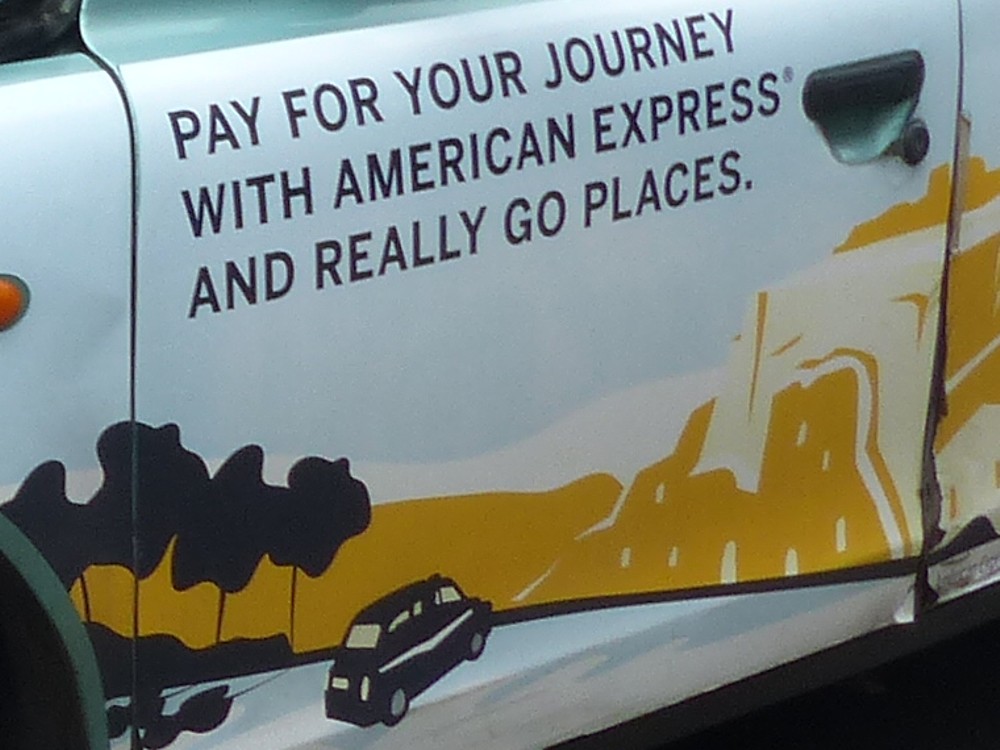 That's right: PAY FOR YOUR JOURNEY WITH AMERICAN EXPRESS AND REALLY GO PLACES.
Unless this happens: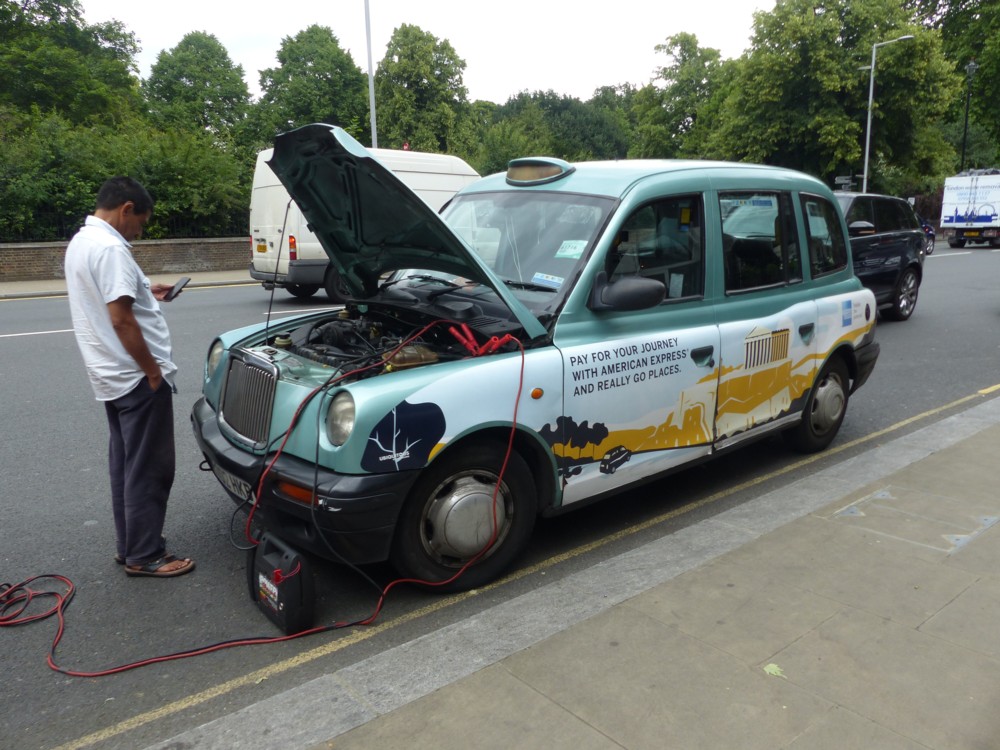 Same photo, photoed in the summer of 2017 outside the Royal Albert Hall, but with the bigger picture included.
2020? Really going places is not something being much encouraged.