Back in 2016, a friend was regularly working in the Angel area, and I would often meet up with her at the Angel Tube, there to repair to a local coffee and cakes parlour. When we parted, I would often walk towards the Big Things of the City, photoing as I went. The photo I photoed of "Tower 42" and 22 Bishopsgate in this posting, being an example of the kind of photo I would photo on this sort of walk.
But perhaps rather more intriguing was this: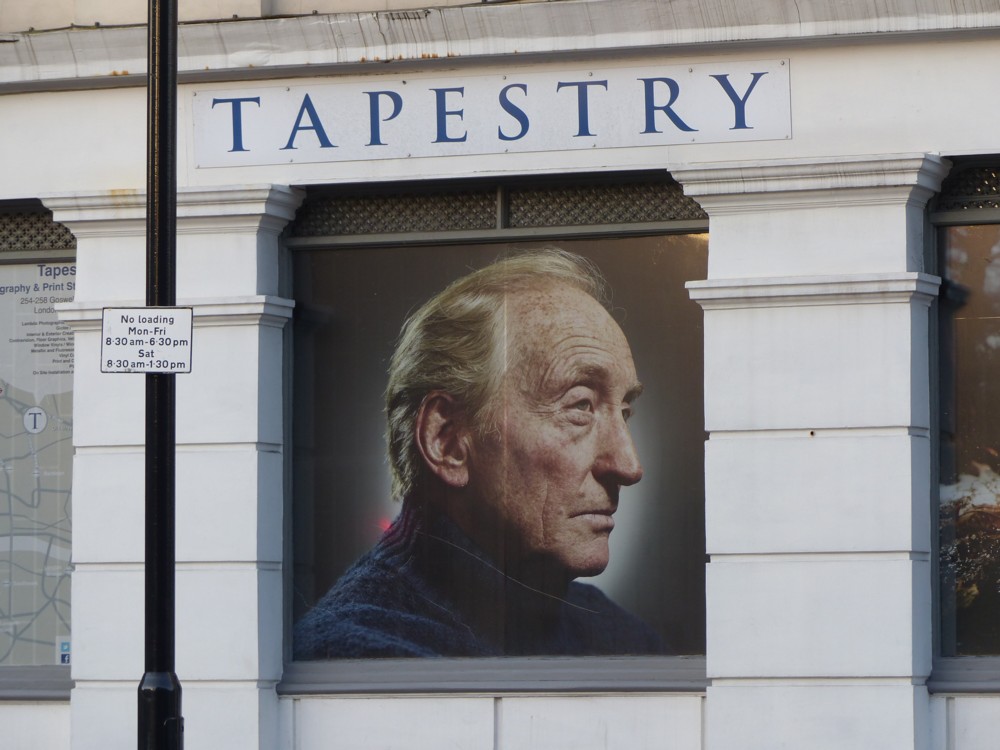 What was a big picture of noted veteran Brit Thesp Charles Dance, under the word "TAPESTRY" doing, in this part of London? What did this mean? I've been intending to mention this for years, but have never got around to it.
Recently, I made a breakthrough, by noticing that in the top left corner of the photo, next to the No loading sign, there is information, of the sort I should have photoed directly and completely: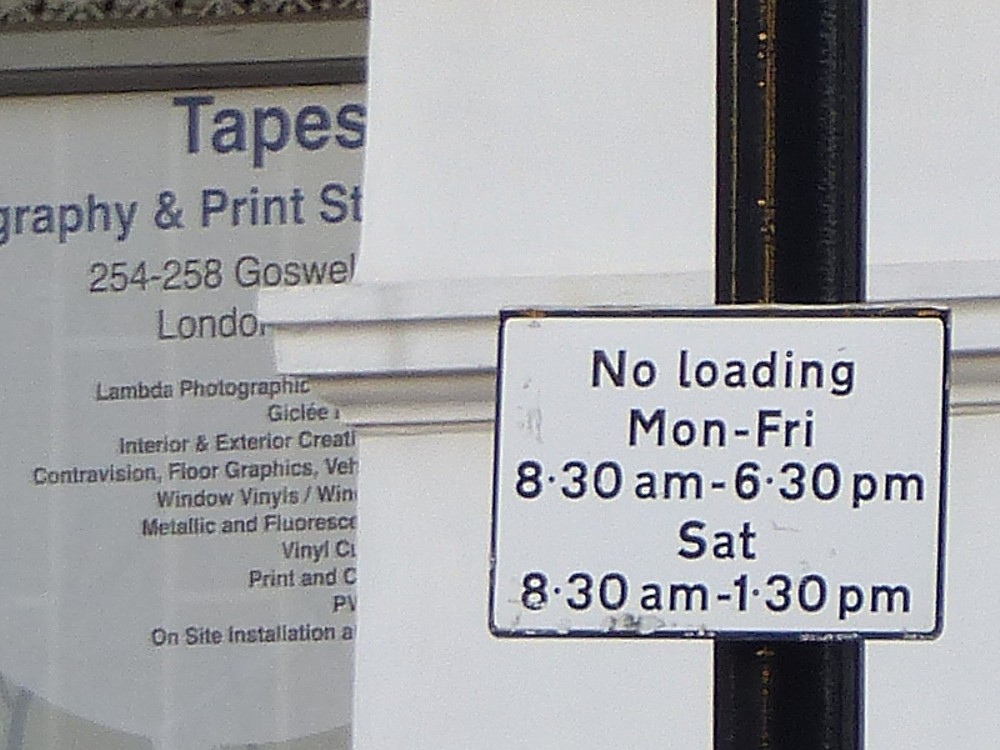 Tapestry, it would seem, is the sort of enterprise that does specialist printing of a sort that especially interests me. Things like big photos on vinyl sheets. Such things have increasingly made their presence felt in London in recent years, as I have often noted here. Who, for instance, makes images like this one? Probably not Tapestry. But that's the industry that Tapestry is a part of.
Alas, Tapestry is (or was (for I do not know if it is still there)) either too busy, or too preoccupied with other more pressing matters to be bothered with having its own website. I guess with a business like this, where everything has to look just so but where there is so very much to go wrong, word of mouth is everything, and internet boosting is beside the point. Or maybe Tapestry is no more, along with any website it may once have had.
Nevertheless, the picture of Charles Dance is pretty much explained. This wasn't a plug for Charles Dance, though presumably his permission was obtained. No. It was a plug for Tapestry, who did the picture of Charles Dance.
Is it still there now, I wonder? Memo to self: go back there again and find out. (Guess: Not.)