This remarkable photo dates from 1903.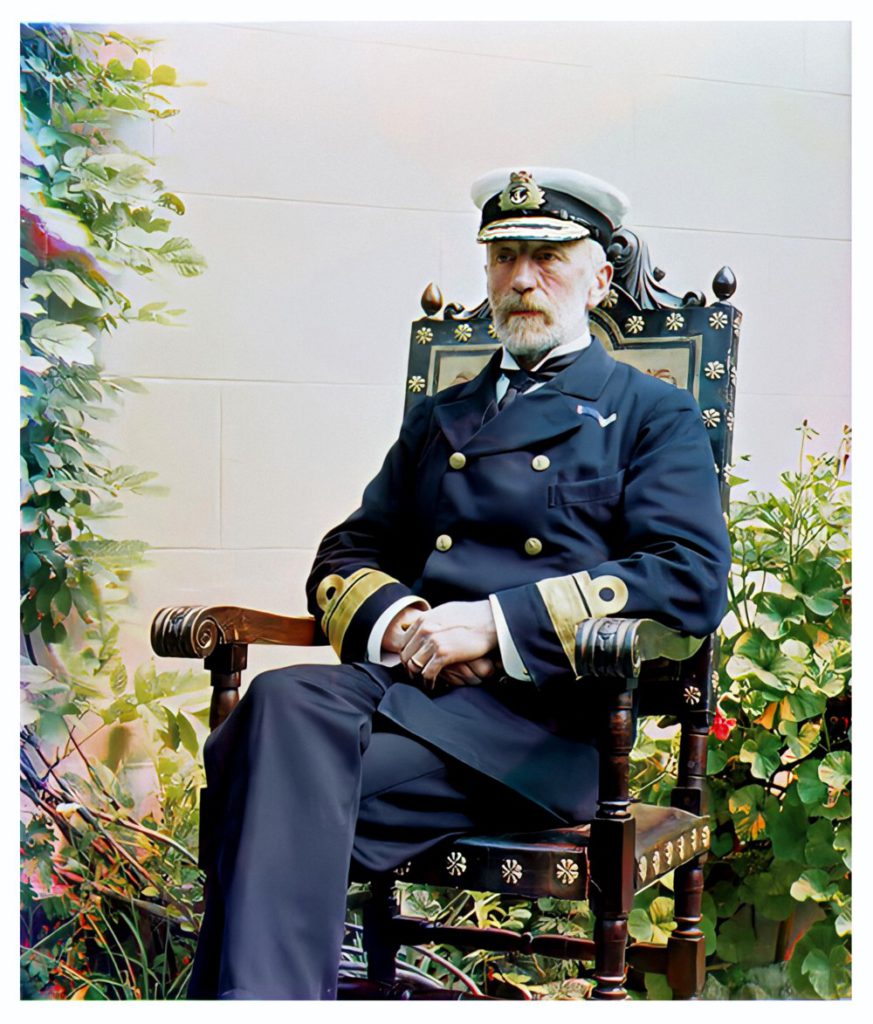 I recently encountered it at BabelColour, which I follow, and where I learned who it was:
It shows Rear Admiral William Acland (1847-1924) & was taken by his sister Sarah 117 years ago using the Sanger Shepherd process.
Follow the first link above for a bit more about the Sanger Shepherd process.
This got my attention in quite a big way because I am distantly related to this Admiral Acland. He wasn't a direct ancestor, or I don't believe so. But the maiden name of the mother of my grandmother on my mother's side was Acland, and she was the daughter of someone just like this Admiral. I possess a book entitled "Aclands and the Sea" which I acquired when my mother died and I cherry-picked the books in the family home where I grew up, and in any case I recall that my mum's family were related to various Aclands, including, for instance, this guy. Although I couldn't find in this Aclands and the Sea book any references to Aclands and their daughters, it's the sort of book you only have if there's a family connection. Not quite, so to speak, a real book. So, that Admiral Acland is like a first or second cousin of mine, about five times removed, or some such thing.
I haven't linked to where I confirmed that my granny's mum's maiden name definitely was Acland, because, well, because I didn't. What I will say is that one of the many things the internet does is tell each of us, as and when we ever get interested in such things, lots of stuff about our forebears and relatives, without anyone having to spend weeks grubbing away in libraries. That's quite a change. I don't know what it means exactly, but surely something.
On reflection, it may be more significant that we can, should we wish to, research the relatives of people we bump into and get curious about. That never used to be easy but now is. We now live, that is to say, in a world where uncongenial relatives have become that little bit harder for us to forget about being related to.