This posting began several evenings ago as a quota photo post, with this pretty little scene being the beginning and the end of it: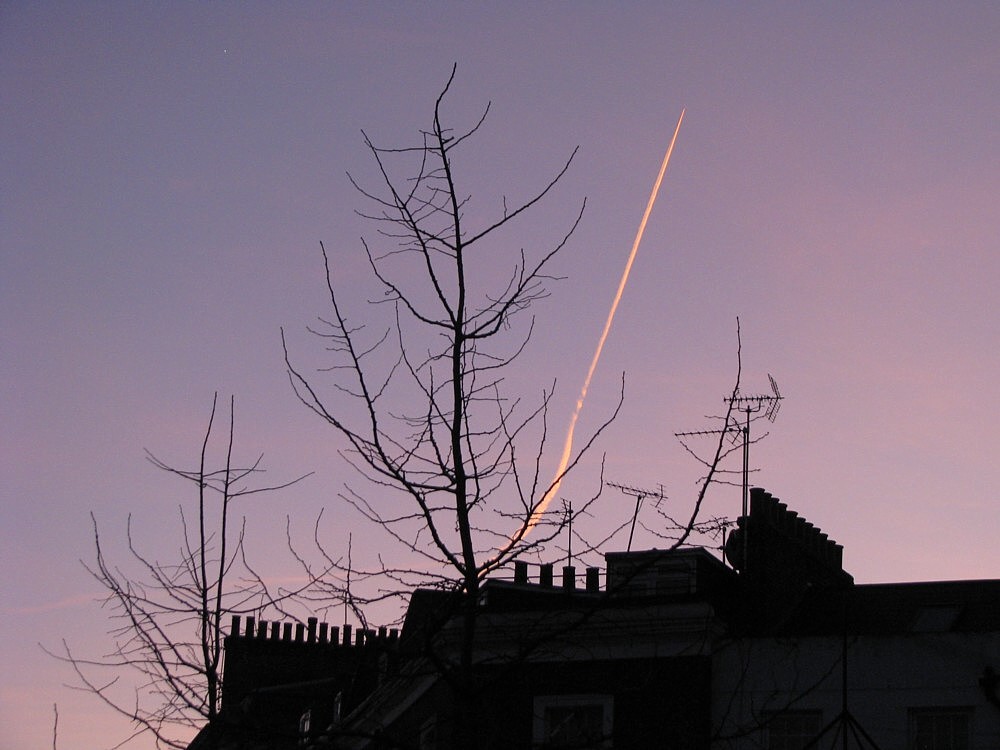 But then I again got thinking about how significant it is that, typically, vapour trails look at they do above, but do not look like this, below: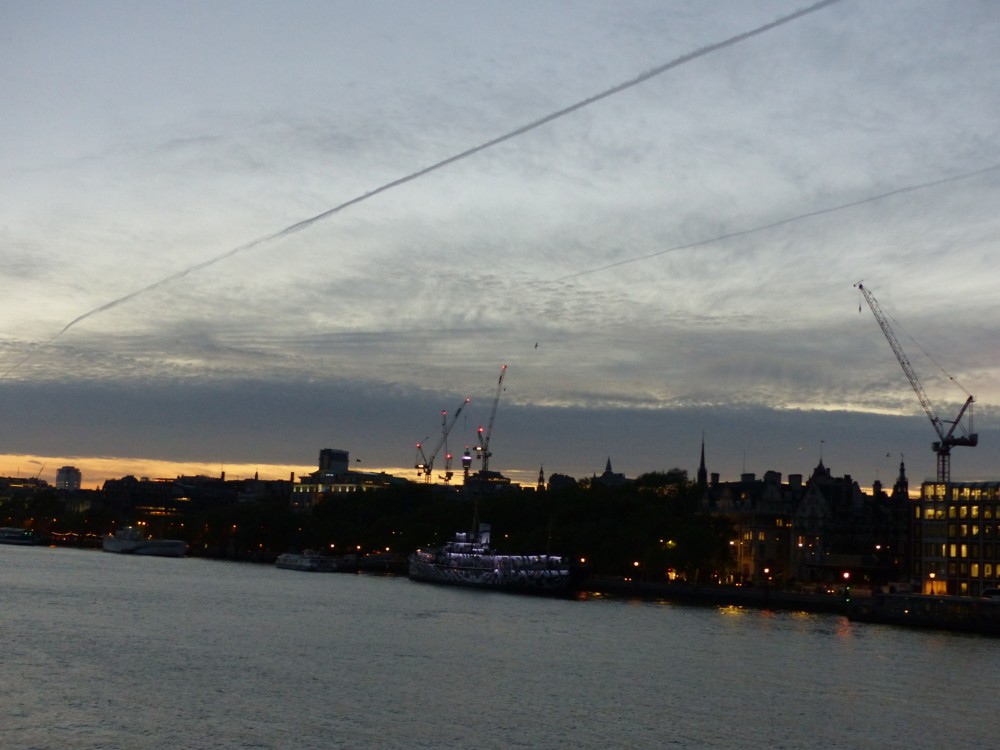 That evil vapour trail (there's another dimmer one further away) is made dark and evil by a line of cloud in the distance, in the evening, allowing the sun to continue lighting up the sky, but throwing a huge shadow over the vapour trail itself. This combination of circumstances, with everything all lined up just so, is rather rare.
Finally, here's a fun photo, where the shadow from the evening cloud doesn't engulf all of the vapour trail, merely some of it: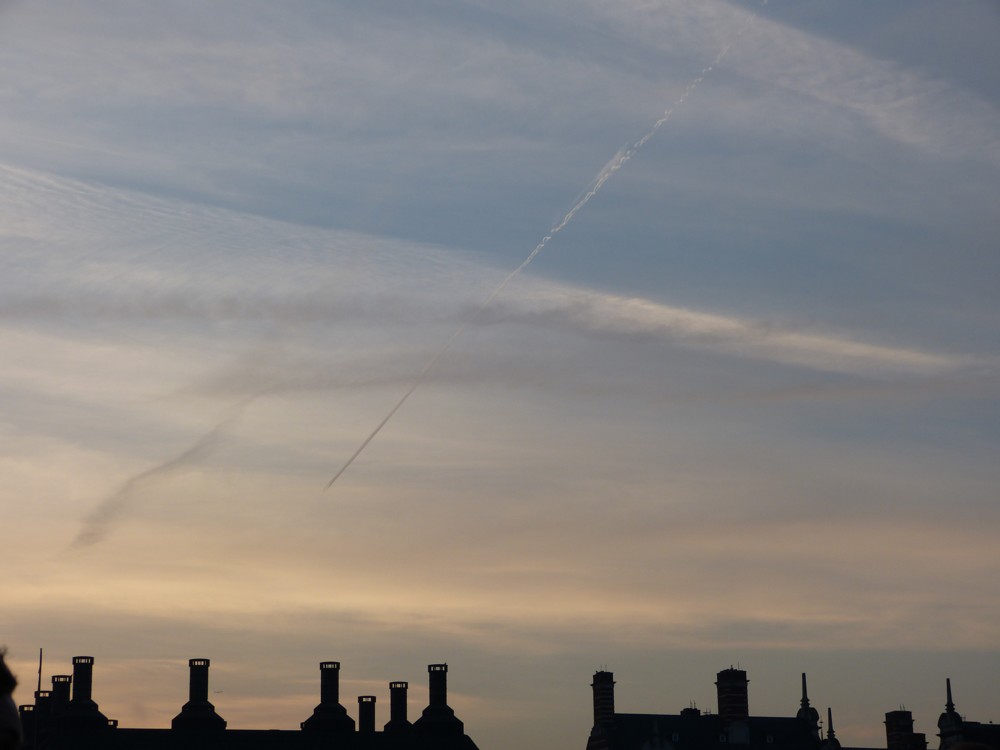 I know I keep banging on about how air travel wouldn't be so popular if vapour trails typically didn't look so pretty, but I really think this is true.
Equally significant is that the nastiest internal combustion engine pollution is now invisible. Just about all the actual smoke, certainly in London (where all of the above photos were photoed), has been done away with. If you do see smoke in London, chances are something's on fire, in an undeliberate way.