OK, folks, I'm off to see a man about some geese.

Not with a view to buying them, but with a view to flying with them a short while. Will explain later. Wish me luck, it may not work out at all.
Later:
this is what I want to do, why I'm here. Hoping I get to do it. My photo yesterday: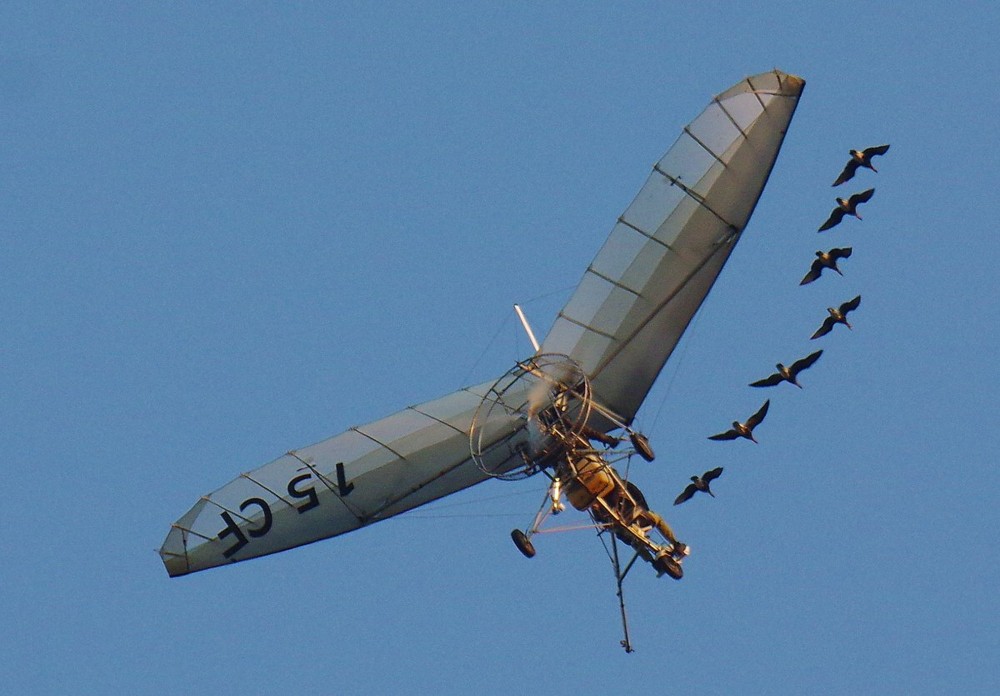 Vekica says:
Just what I was thinking. I'll be that movie triggered a lot of this flying with geese stuff, putting it up there with swimming with dolphins.
So much better to fly with birds that to shoot them with guns like so many used to and some still do.