Zaha Hadid Architects interests me because, Zaha Hadid having herself died, it is now run by a libertarian, Patrik Schumacher. People like this are rare, and we libertarians must make much of them. Also, they are interesting.
So, this house interests me: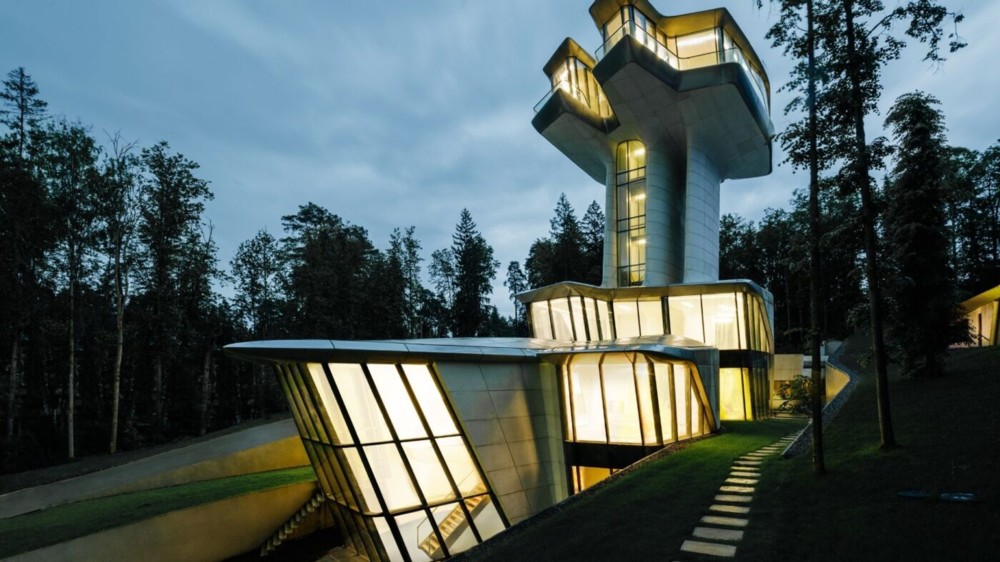 That looks rather small. Rather disappointing.
But look at this: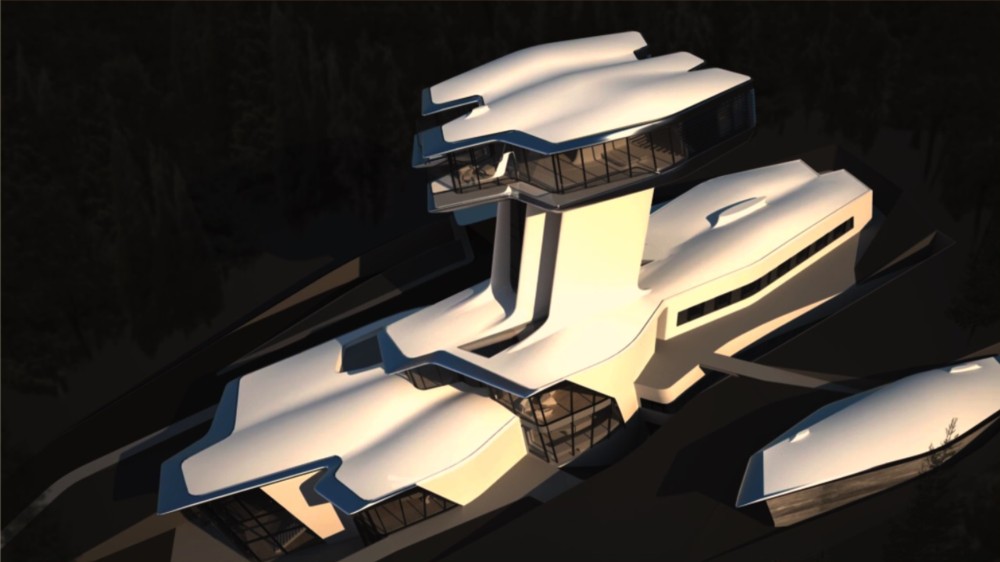 That being, I presume, a faked up photo beforehand of how it was going to look. Now you're talking. Because of the rather odd procedure I found myself using to get that photo from here (where I found the above two images) to here, I found myself emphasising the darkness of the place where this house was going to be built, making it look even more like a spaceship than, I presume, it actually does.
The bit at the top is not the Bridge of Starship Enterprise. No.
The 36,000-square-foot home, formally dubbed "Capital Hill Residence," has many unique features, but one of the most outstanding may be its narrow tower, and what it supports — namely, the master bedroom, situated over 100 feet high. The tower's supporting column includes a glass elevator and staircase.
Now that's a Master Bedroom. Feminists: cower in terror. I love that it's a woman that designed this. Would any male architect now dare to create such a thing? I also wonder, did Zaha Hadid ever have any run-ins with feminists? That would have been fun to see.
I particularly enjoyed the bit where Zaha Hadid first got the job, from the Russian oligarch who paid for all this:
"She drew a sketch on the napkin and I said, 'You're hired.'"
Classic Because-We-Can! architecture. In my version, La Hadid does her sketch on the back of a restaurant menu, but otherwise, it's just like I said.